Lawyers in the Bristol office of global law firm Osborne Clarke have advised a start-up aiming to revolutionise the use of real-time data in insurance on its £12m investment. 
London-based Flock said the Series A funding marked a major milestone in building a global, fully digital insurance company for connected and autonomous vehicles.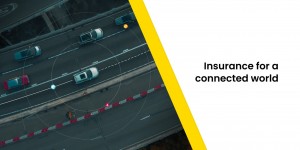 The firm provides usage-based insurance for fleets of commercial vehicles, including drones, cars, and vans.
The funding round was led by Social Capital, a leading Californian investment firm run by renowned tech investor Chamath Palihapitiya, who is chairman of Virgin Galactic and an early backer of Slack, Tesla, and Bitcoin.
Flock's existing investors Anthemis and Dig Ventures also participated. This round brings Flock's total funding to almost £16m.
Flock was advised by Osborne Clarke's market-leading venture capital team, led by Bristol-based associate director James Taylor with support from associate Adam Turner (corporate), legal director Clare Burman and associate John Roberts (financial institutions group), and partner Michael Carter and associate Natalie Paddock (incentives).
The team also previously advised Flock on its £2.25m global seed funding round in 2018 – the year it launched the world's first pay-as-you-fly drone insurance app.
Flock grew its drone book to include more than 35% of the UK commercial market, and currently insures thousands of commercial drone operators globally, including pilots flying for the BBC, Netflix, and medical delivery flights for the NHS.
Last year the business expanded into the rapidly evolving world of commercial motor fleets, launching the world's first real-time insurance product for car rental platforms, courier companies, and corporate fleets.