Yuup, the Bristol-based online experiences marketplace that launched nine months ago, is gearing up for its busiest period so far as Covid-19 restrictions are eased from Monday.
In a year when many companies have struggled, Yuup's team has been busy growing the business by curating experiences for its portfolio and hiring additional members to support its hosts as they start to trade once again.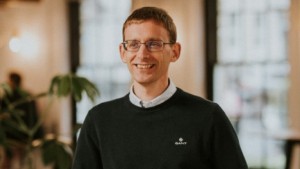 Yuup's platform provides small businesses and entrepreneurs in Bristol and the South West with the tools to develop, promote, manage and deliver experiences to an enthusiastic community of users seeking exciting fun things to do.
It was launched last September by Dominic Mills, pictured, a former director at Bristol-based digital agency Zone, with the aim of helping businesses and individuals with a talent or an idea to create new opportunities, find customers and create an ongoing, sustainable income.
It has so far helped a range of firms offering experiences as diverse as beekeeping to belly dancing, foraging to fox feeding, and soap making to wine tasting.
Historically, buying and gifting experiences has been a frustrating experience for both the host and the customer. 
Yuup simplifies the process for both parties by bringing everything together in one easy-to-use online marketplace.
CEO Dominic said: "The countdown to next Monday is well and truly under way and we've already seen an increase in bookings for our indoor experiences.  We've been incredibly busy working with hosts and adding more experiences in Bristol and the south west to our collection, ready for those eager to get out and about and try something new."
Dominic Mills continues: "Many small businesses in our area have been badly hit by the COVID-19 pandemic and have seen a significant reduction in revenue.  We believe Yuup will be a valuable tool in supporting these businesses, individuals wanting to share their passion and those with a side hustle to unlock a host of new opportunities, increase revenue streams and attract new customers.
"We're ready to play our part in helping to rebuild the local economy by connecting businesses and our passionate hosts with local customers which should, in turn, build stronger and more resilient communities."