Independent drinks retailer Bristol Cider Shop is the latest firm in the city to benefit from a government-backed loan scheme to help businesses recover from the impact of the pandemic.
The £31,600 will help the firm relocate to a larger warehouse and take advantage of growing online market opportunities.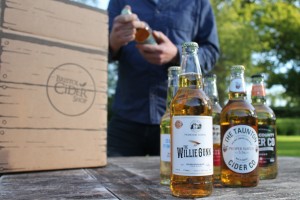 The funding was arranged through the British Business Bank's Recovery Loan Scheme by its regional delivery partner SWIG Finance.
Bristol Cider Shop's mission is to introduce its customers to the 'world of proper cider' with a focus on championing West Country producers.
Stocking more than 100 different varieties from around the West of England, it aims to be a national leader in craft cider and has plans to create jobs in sales and administration and within its new warehouse.
The business was launched by Pete Snowman, pictured, in 2010 as Bristol's first 'bricks-and-mortar' cider shop, first on Christmas Steps before relocating to the city's CARGO artisan food and drink hub at Wapping Wharf in 2016.
Just before the pandemic hit the shop, twice named UK Cider Retailer of the Year, became an online-only business – a move that has enabled it to continue to support award-winning UK cider-makers in a tough market.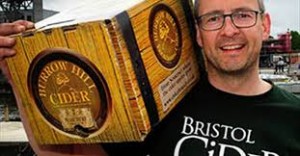 Each supplier is selected to ensure that only the best quality ciders make it on to its product range.
The business offers subscription boxes, tasting kits and gifts, including cider advent calendars, drinking glasses and gift vouchers, and also offers customers the chance to be part of a tasting panel, giving them the opportunity to help shape the future of the cider market.
With sales rapidly increasing it is now moving into a new warehouse and office unit more suited to its future needs.
Co-owner Martin Rowe said: "Working with SWIG Finance was easy and straightforward. Our business manager Nicola Mapp asked all the right questions at the very beginning of our application. "Because she took the time to understand our business and where we wanted it to go, she was able to move the process along quickly and we were impressed by her enthusiasm."
Bristol-based Nicola added: "Bristol Cider Shop is keen to educate customers on the craft cider market and work hard to make craft cider more accessible to a wider audience.
"I enjoyed working with Martin and Peter on this application because of their clear passion for the business and the market and this is what will drive their continued success."
SWIG Finance is the South West's leading community development financial institution and supports start-ups and growing small and medium-sized businesses that can create and secure employment opportunities.
As the region's leading delivery partner for Start Up Loans UK, it can provide loans from £500 to £25,000. It also offers business loans from £25,001 to £250,000 to South West small and medium-sized businesses unable to access sufficient funding from their banks.