Can businesses operate with a purpose was theme of the annual Bristol Balloon Fiesta Business Breakfast – with nearly 200 early-riser guests enjoying the debate.
The event, sponsored by regional law firm Thrings for the fourth consecutive year, heard from an expert panel made up of Steve Fuller, from branding agency The House, Bristol Waste managing director Tracey Morgan, Bristol Energy managing director Peter Haigh and trade consultant Guy Kingston.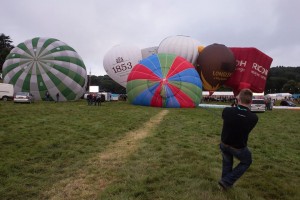 Strong opinions were voiced on both sides with the chair, former BBC Radio Bristol presenter Steve Le Fevre, steering the debate skilfully to find out whether those present felt that profit and purpose were mutually exclusive or could sit comfortably side-by-side in a business.
Steve Fuller said that putting purpose ahead of profit made business sense and pointed out that Bristol-based ethical bank Triodos, as well as Gloucestershire green energy generator Ecotricity and household products giant Unilever all embraced purpose – and all were highly successful.
Strong winds on Friday morning meant the traditional mass ascent was cancelled.
Thrings, along with the Bristol office of accountancy firm Smith & Williamson, also co-hosted their annual family-friendly business seminar for guests and their families later in the day.
While parents and guardians heard the latest on succession planning for family businesses from legal and tax experts, their children took part in an afternoon of games, balloon-making and face painting with a group of registered childminders.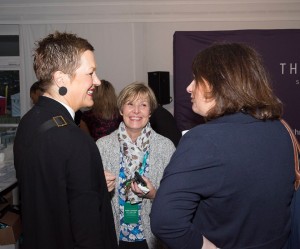 Thrings, JLL and Barton Willmore once again sponsored the early evening Bristol Property Networking event, bringing together key organisations and professionals connected with the local and regional property industry to share ideas, discuss future initiatives – and watch the mass balloon launch.
Thrings partner Jane Oakland, a member of the fiesta organising committee, said: "The Bristol International Balloon Fiesta has become a regular feature in both the city's social and business calendars.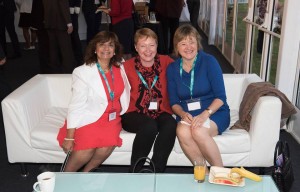 "It continues to attract individuals, families and businesses from all over the world, which not only helps to enhance Bristol's reputation as an international hot air ballooning centre but also injects more than £15m into the local economy every year."
Last weekend's fiesta at Ashton Court was the 38th.