From Bristol 24-7 www.bristol247.com
The owners of land at Ashton Vale where Bristol City want to build their new stadium have described the delay to a public inquiry into the town green application as "ludicrous".
Vence LLP said they backed mayor George Ferguson and cabinet member for culture Simon Cook's statement saying they wanted a resolution to the saga in the new year.
At a pre-inquiry hearing on Tuesday, the new public inquiry was set for October 2013 – delaying Bristol City FC's plans for a new stadium for at least another year.
The landowners said problems with childcare provision for the town green applicant's lawyers was the reason for the delay, adding they had wanted a decision made as soon as possible.
However, campaign group Save Ashton Vale Environment (Save) insisted the delay was due to the landowners' insistence for an extended hearing. They added the landowners' lead counsel Jonathan Karas QC was unavailable for that length of time until the end of June 2013.
In a statement released yesterday, a spokesman for Vence LLP said: "We have pushed this week for a full hearing to take place in public as soon as possible and at the very latest by June 2013. However, potential problems with childcare during the holiday period were presented as a reason why this timeframe would not be suitable for the applicants' legal representatives and witnesses.
"It is ludicrous to suffer further lengthy and costly delays for this reason, particularly bearing in mind Judge Thornhill's finding, in allowing one claimant to be replaced by another in the previous judicial review proceedings, that the interests of a wider group, rather than a single individual, were being represented.
"It is important that adequate time is set aside for a full hearing so that all the new evidence that has come to light since the last inquir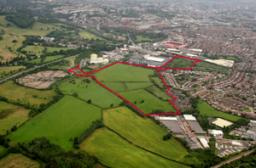 y can be robustly presented and cross-examined.
"It is also essential, as was the case during the first enquiry, that witnesses on both sides are able to present their evidence and be cross-examined in public."
Planning permission for the new 30,000-seat stadium at Ashton Vale was granted in 2010, but the town green saga has continued to dog the process.
A spokesman for Save yesterday refuted Vence LLP's claims, saying: "The delay in reopening the inquiry until October [2013] is due to the landowners' insistence that 10 days would be necessary for their evidence to be fully examined and responded to.
"Far from pressing for the inquiry to be held as soon as possible, the landowners' lead counsel Jonathan Karas QC was unavailable for that length of time until the end of June 2013. Thereafter the school holiday period was discounted as most witnesses would be unavailable and the other parties including the Inspector were not free until October.
"The real unfairness here is to the local residents who must endure a second inquiry when they have already proved their case for the village green."