Bristol-headquartered national law firm Burges Salmon has appointed two of its partners as departments heads.
Rick Read has become its new head of real estate while Jim Aveline now heads private client services.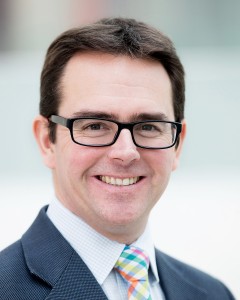 A partner in the firm's real estate investment and asset management team, Rick, pictured, acts for domestic and overseas investment funds, businesses and occupiers on all aspects of their UK property legal requirements. He also has expertise in central London offices as well as hotels and leisure.
He is also a member of Burges Salmon's international committee and leads the firm's key relationships with its preferred firm network in Europe.
Rick has taken over the role from Paul Browne, who will continue to play a vital role as a partner in the firm's real estate services department, focusing on range of strategically important areas for clients including real estate finance, nuclear, fusion and healthcare.
Burges Salmon's award-winning real estate lawyers provide the full range of transactional, advisory and dispute resolution real estate services.
Jim, pictured, specialises in tax, trusts and estate planning, and also heads the firm's family business team.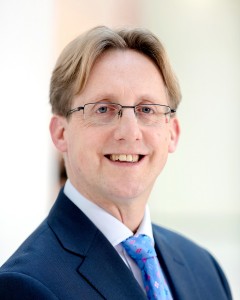 Jim's practice reflects the broad range of clients the firm's private client services department acts for – whether UK or offshore, entrepreneurs, landed and farming clients, trustees, family businesses and family offices – who need advice on how families should hold and protect their assets and pass them on to the next generation.
Jim, who has taken over from John Barnett, founded and ran a number of start-up businesses before he trained at the firm 20 years ago.
He is working alongside Suzanna Harvey, who was appointed as head of private wealth sector in February.
John Barnett will continue in his role as a key partner for the firm's private client services department, with a focus on providing clients with advice in relation to international and tax matters.
Burges Salmon managing partner Roger Bull said: "I would like to thank Paul for his dedicated leadership, which has helped the department steer a path through the challenges of the past few years along with enhancing our standing in the various markets in which it operates.
"With Rick's considerable experience, I look forward to seeing our real estate department continue to progress and I congratulate him on this important leadership appointment at the firm.
"During his tenure in leading this team, John has overseen significant growth of the department and also boosted its reputation to new heights.
"I wish Jim all the very best in continuing these successes over the coming years and I thank John for his dedication and leadership."
Burges Salmon employs around 1,000 people in its Bristol HQ and London and Edinburgh offices.