A Bristol-based specialist law firm which a year was described as one of the fastest growing in the region has been sold out of administration in a deal that has secured the future of 46 jobs.
Personal injury firm Lysander Law was hit hard by reforms to whiplash claims in 2021 which introduced a fixed tariff for injuries and banned the inclusion of legal fees in claims.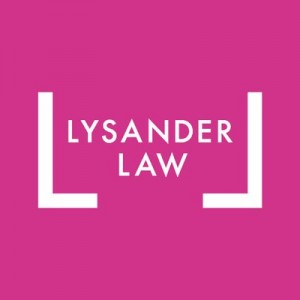 Business rescue and restructuring firm Begbies Traynor, which handled Lysander's administration and pre-package sale to single-office Leicestershire law firm RHL Solicitors, said other factors that made trading difficult for the business included the Covid-19 pandemic, which caused significant delays to court cases.
Lysander Law was incorporated in 2016 and had traded profitably until two years ago when the whiplash changes came into effect, according to Begbies Traynor.
The directors had initially attempted to remodel the company financially in a bid to secure private investment or a solvent sale.
When this approach proved unsuccessful, Begbies Traynor's BTG Advisory arm, led by Rob Insall, took on the accelerated sale process.
The firm had grown to 82 staff members by last year after a period of rapid expansion, including its relocation from its original base at Cribbs Causeway to 19,333 sq ft of highs-spec office space in the flagship 740 Waterside Drive building at Aztec West
Last August, when it made two senior hires to expands commercial dispute resolution and family law teams it was described as one of the fastest growing in the region.
However, since then 36 staff left the business as it sought to cut costs to return to profitability.
New owner RHL previously handled financial mis-selling claims but is set to change direction under new directors Thishan De Zoysa and Shaman Kapoor, who were appointed just three weeks ago.
Two days ago RHL transferred its registered office from Leicestershire to Lysander's former Aztec West base.
Thishan De Zoysa said: "We're extremely grateful for the hard work of all parties involved throughout the process in achieving this outcome.
"We are delighted to be able to support our new team and the clients that we will serve, and my fellow investors and I are really excited about what the future holds."
Overseeing the sale were Huw Powell and Katrina Orum of Begbies Traynor Group's Cardiff office.
Huw Powell said: "We are pleased to have been able to save such a significant number of jobs and this is a demonstration of what can be achieved if company owners seek advice in a timely manner.
"I would like to wish the team at RHL every success for the future – they are now in a good position to take the business forward and trade profitably."
The company was advised through the process by Paul Caldicott of Blake Morgan. Counterparties at RHL were advised by Tim O'Callaghan at Judge Sykes Frixou.