Bristol-based Imperial Tobacco, the world's fourth-largest cigarette group, has appointed Kingfisher group finance director Karen Witts to its board as an independent non-executive director. She also joins its audit, remuneration and nominations committees.
Karen Witts joined Kingfisher in 2012 from Vodafone where she was chief finance officer of the Africa, Middle East, Asia and Asia Pacific region, sitting on the boards of Vodacom and Safaricom.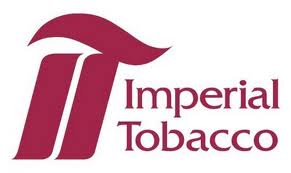 She has extensive management and finance expertise and previously worked at BT, Paribas, Grand Metropolitan (now Diageo) and accountants Ernst & Whinney (now EY). She is also a former non-executive director of building materials group Wolseley.
As previously announced, Imperial's non-executive chairman Iain Napier retired following last Thursday's AGM. He is replaced by deputy chairman Mark Williamson. Michael Herlihy will succeed Mark as senior independent director. Michael will step down as chairman of the remuneration committee and will be succeeded by David Haines.
Non-executive director Berge Setrakian also retired last Thursday.
Mark Williamson said: "I'm delighted to welcome Karen to the board. Her skills and expertise will be of tremendous benefit to the business. I would also like to thank Iain and Berge for their significant contributions to the board and wish them both well for the future."
Imperial's brands include Lambert & Butler and Richmond. The firm employs around 750 people in its Ashton Gate headquarters.