Babbasa, the Bristol social enterprise that works to transform the lives of young people from ethnic minority and low-income backgrounds, has appointed six new board members to help drive its vision and mission.
The individuals have been selected to assist with specific facets of operating a social enterprise as their expertise will help develop the HR, finance, legal, tech, procurement and impact aspects of the award-winning organisation.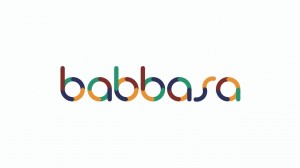 The new non-executive directors have been recruited from across the UK, reflecting Babbasa's long-term ambition to grow nationally and replicate its social mobility model across other cities.
The move will strengthen also the organisation's accountability and provide additional assurance to funders and potential donors, who are integral to achieving Babbasa's ambitions to support more young people into employment, enterprise and education.
The creation new-look board follows on from the launch last November of Babbasa's 'OurCity2030' campaign – a bold vision to close the equality gap in Bristol and bring an end to what it calls a "divided city".
The initiative has been designed to support young people from low-income households, starting in inner-city Bristol, to secure meaningful careers by 2030, with ambitions to expand this across Bristol and beyond in the future.
The new members of the Babbasa board are: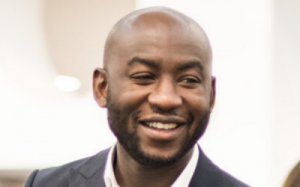 Dr Aby Sankaran – impact & evaluation manager at the University of Bristol

Gurminder Kaur Nijjar – head of general counsel business partnering at law firm Irwin Mitchell

Claire Giraldo – chief people officer at London-based advertising group Sideshow

Jonathan O'Toole – product advisor and founding team member of Bristol femtech Elvie

Alexander Emenike – assistant director, NatWest Group

Sanyalax Morrison – strategic procurement director, National Highways.
Babbasa CEO and founder Poku Osei, pictured, said: "We are incredibly pleased to welcome the new members of the board to the team.
"We are in a very exciting stage at Babbasa, expanding our operational teams and bringing on more advisors and mentors to support our young people. All this as we launch and develop the OurCity2030 campaign.
"We will be looking to the new board members for their expertise and help to guide us as we look to expand the reach of Babbasa further across the city and beyond."
Babbasa's search for new board members was supported by Bristol specialist recruitment firm Moon Executive Search, whose founding director Vanessa Moon said: ''I was delighted to support Babbasa in a campaign to search for new non-exec directors to join its board.
"This was a national search and we had an overwhelming response which is a testament to all the great work that Poku and his team have achieved.''