A disused industrial space in a long-overlooked part of Bristol has been reimagined as a new cultural destination by a collective of city-based events and music industry specialists.
The former torpedo testing site off Feeder Road, St Phillips, has been brought back to life as Propyard for a summer pop-up with street food, music and art.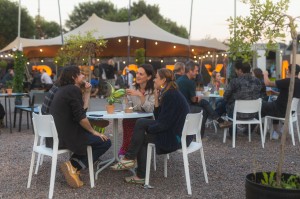 The team have retained the industrial past of the hangar, including its machinery and huge industrial cranes, but have transformed it through the use of reclaimed film sets and stylish handmade furniture.
The outdoor space on the site is being used for street food trucks, al fresco eating and drinking – with stretch tents providing cover from the vagaries of an English summer.
The space, which has a 500-plus capacity even with social distancing, will host fully immersive events, encompassing food, music, arts, circus, technology, theatre, comedy and family entertainment, showcasing incredible Bristol, national and international talent.
It has attracted some of the city's favourite street food vendors will cater for guests including Loki Poké, Cyprus Kitchen, Holy Cow, Paletas, Hanging & Aging Deli and Blind Owl Coffee.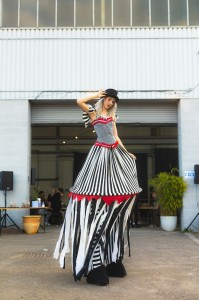 The site will host visitors every weekend from Friday to Sunday throughout the summer with seating for groups of up to six, food and drink and live entertainment every night.
Behind the venture in what is emerging as one of the UKs largest regeneration areas is Bristol DJ Sam Watts (aka Maxxi Soundsystem), event producers Jamie & Jess Joiner, Sonia Gedman, Jono Leach, Kevin Doody, Tone Collins and experienced bar operators Refresh West.
Sam Watts said: "Propyard is the culmination of months of work to transform this disused space in a really fantastic but often underrepresented part of the city.
"We are booking a stellar lineup of entertainment from all over the UK, as well as curating art and cultural events within our spaces.
"It's perfect for light installations, experiential events and music, and big enough to be spacious and safe if we need to maintain social distancing through the summer."