European intellectual property firm Withers & Rogers has appointed Fiona McBride as its new chair, based in its Bristol office.
With a career in intellectual property (IP) spanning 30 years – 20 of them at Withers & Rogers – Fiona brings a wealth of experience to the role.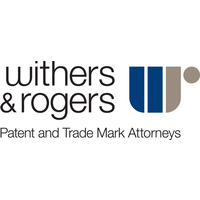 She is taking over as chair from Karl Barnfather, one of the UK's leading IP strategists, who will continue working with Withers & Rogers' international clients, principally in the electronics and computing sectors.
Withers & Rogers has more than 200 partners and staff across its UK offices in Bristol, London, Leamington Spa and Sheffield, and European bases in Paris and Munich.
The firm's client portfolio stretches across the Americas, the Far East and Australia as well as mainland Europe.
Fiona will continue to focus on the firm's European footprint and the benefits this brings for businesses seeking IP protection in both UK and EU markets in the post-Brexit era.
Her leadership will also ensure sustained concentration on delivering excellent client service as the firm continues its growth strategy.
Another key area of focus for Fiona will be Withers & Rogers' people and culture, including diversity and inclusivity, as part of her dedication to strengthening the firm's brand through the delivery of a people-first approach.
She is also a founding member of the South West division of IP Inclusive, the organisation promoting diversity within the IP industry.
Withers & Rogers has also appointed Zoe Bailey to the newly created position of head of strategic operations. Zoe joins from accountancy group BDO, where she worked for 19 years, the past four and a half as chief strategy officer.
Zoe, a senior business leader, board adviser and strategic development specialist who delivers commercially-focused business strategies, will work closely with Fiona McBride to develop and manage the firm's operational activities.
Fiona said: "Although gender makes no difference to a person's ability to perform a role, mine and Zoe's new positions are an important step in the right direction for diversity and inclusivity in the IP industry, which lacks female representation at a senior level.
"I look forward to working alongside Zoe to deliver a business strategy that offers great results for our clients, whilst working to strengthen the firm's employer brand.
"We are known by our clients for our bespoke and outstanding IP services. We will continue to develop our business around our clients' needs now and in the future providing strategic advice across the UK and Europe."
Karl Barnfather added: "It has been an honour to serve as chair of Withers & Rogers for the last nine years, during which there have been many changes in the IP services industry and indeed wider economies.
"Working with a very talented management team, we have built a leading European intellectual property practice which Fiona will undoubtedly take forward with her fresh approach.
"I look forward to supporting Fiona and the wider firm over the coming years, whilst also focusing more of my time on developing stronger client relationships and delivering what I love doing as an IP strategist."
Pictured, from left: Zoe Bailey and Fiona McBride