UK airline bmi regional is to introduce direct flights from Bristol to Aberdeen, putting it in competition with existing route operator Eastern Airways.
The service will be the first from Bristol for bmi regional, which recently split from the larger bmi international airline group following its acquisition by British Airways parent IAG.
The airport is hopeful it will lead to more bmi regional services as the newly-independent airline develops its network.
The new twice-daily service will start on October 29. bmi is marketing it as the only direct service between Bristol and Aberdeen – Eastern's service, which is also twice daily, operates via a stopover at Leeds-Bradford.
It will be the only UK route from Bristol operated by two airlines. As the centre for the UK offshore oil and gas industry, Aberdeen has a strong local economy. A number of firms in Bristol and the West have interests in the sector while the route is also popular with tourists.
bmi regional will operate the route using Embraer jets. Eastern uses Saab 2000 and BAe Jetstream 41 turboprops on its six days a week service.
bmi regional chairman Ian Woodley said: "We believe there is sufficient demand for the service and the additional flights will offer customers greater choice and flexibility when travelling directly as well as providing additional onward connectivity.
"We strongly believe it is vital that that the airlinks between Scotland and England are maintained and as an organisation we are absolutely committed to building on the core values of this iconic brand, of great customer service, innovation and value for money, that are held so dearly by every one of us in the company."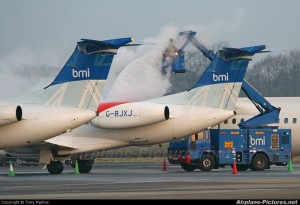 One-way fares for the new services will start at £49.99 and are on sale at www.bmiregional.com .
Bristol Airport chief executive officer Robert Sinclair said: "Direct jet flights to Aberdeen further strengthen links between Scotland and the South West, serving business and leisure passengers in the region as well as Scottish visitors to Bristol, Bath and beyond.
"Having operated regular services for other carriers at Bristol Airport, bmi regional is already a long-standing partner. We are working closely with the airline team to explore the potential for additional routes in future."
bmi regional operates more than 600 flights a week throughout the UK and Europe and has received the accolade of being the UK's most punctual airline for the seventh year in a row.
New owners Sector Aviation Holdings has said it is committed to retaining the airline's iconic brand values and high levels of service which include check-in up to 30 minutes prior to departure, 20kg hold baggage allowance and complimentary catering onboard.
The airline has appointed M&C Saatchi as its advertising agency and a campaign, featuring the strapline 'bmi regional – Streamlined for Business' started today.