Black-owned Bristol businesses will be encouraged to create connections that will help them to start up, grow, adapt and thrive in a free online event hosted by Lloyds Banking Group.
The event, which is being supported by Bristol West MP Thangam Debbonaire, pictured, will bring together Black business owners in the city to network, share ideas and connect with organisations that can provide support.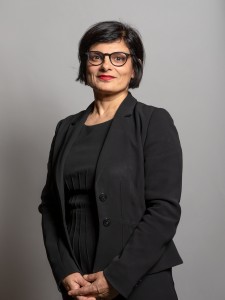 Lloyds Banking Group South ambassador Jeremy Hayward will host the event next Friday, February 5, alongside Thangam Debbonaire.
They will be joined by a panel including Diana Chrouch, chair of Black, Asian and Minority Ethnic business policy at the Federation of Small Businesses, and Indie Gordon, senior programme manager at Foundervine, the social enterprise that since its 2018 launch has helped more than 2,000 diverse, future leaders create, test and sustain entrepreneurial ventures globally.
A key aim of the event is to learn about the experiences of black entrepreneurs and better understand some of the barriers that need to be broken down to ensure success is possible for everyone.
Attendees will also hear from a local black entrepreneur about the barriers they have overcome, including access to finance, digitisation, support and advice, as well as their achievements.
The event will conclude with a networking session, with an opportunity to meet and connect with other businesses.
Lloyds Banking Group launched its Black Business Advisory Committee in December, led by business psychologist and social entrepreneur Claudine Reid MBE, to investigate specific challenges for the Black business community and develop solutions.
Jeremy Hayward, pictured, said: "Bristol is a vibrant city with a diverse and exciting business community, but recent global events have exposed inequalities in the business landscape.
"Covid-19 and the Black Lives Matter movement have highlighted the need to address the very stark challenges faced by black-owned businesses.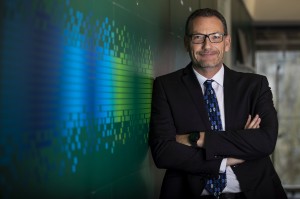 "With this event, we want to hear about their experiences and explore what is needed to ensure that all businesses have the equal opportunity to start up, grow, adapt and thrive.
"It's all part of Lloyds Banking Group's ongoing work to ensure the UK's business community is fully accessible to and inclusive of the black community."
Thangam Debbonaire MP added: "Bristol is a diverse city, but from speaking to many black business owners I know there is real inequality in our city too.
"Black business owners and networks tell me about difficulty raising finance to develop their businesses, so I have been asking banks to consider what they can do to change this situation.
"I'm looking forward to bringing businesspeople together at this event. This year is likely to be very challenging for many businesses, but Bristol's resilient community can get through it by working together."
The event runs from 9.15am to 11am. To sign up via Eventbrite, click here