Bristol-based Western Power Distribution, the UK's largest local electricity networks company, has been acquired by National Grid  for £14.2bn from its US owner.
PPL Corporation had owned Western Power Distribution – one of Bristol's largest companies – since the 1990s, when it bought what was then SWEB, the recently privatised electricity company for the South West. 
SWEB was split into two businesses in 1998, with PPL retaining its non-customer facing distribution business, which it renamed as Western Power Distribution.
Today the firm, which has its headquarters on Feeder Road, employs more than 6,500 people and supplies electricity to nearly 8m customer through its network across the South West, South Wales and Midlands.
Alongside the Western Power Distribution acquisition, FTSE 100 listed National Grid will sell its Rhode Island US energy business to US-based utility firm Narragansett Electric Company (NECO) to PPL for £2.7bn.
National Grid chief executive John Pettigrew described the transactions as "transformational", adding that the Western Power Distribution deal was "a one-off opportunity to acquire a significant scale position in UK electricity distribution".
He added: "WPD has a high-quality, fast-growing asset base and an excellent track record of customer satisfaction, operational performance and financial returns.
"With increased exposure to the UK's electricity sector, these transactions enhance our role in the progress towards net zero, underpinning our core ambition which is to enable the energy transition for all."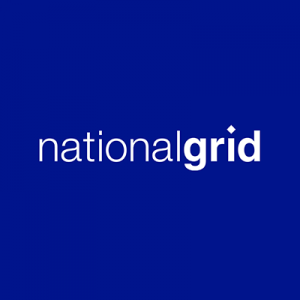 Laura Hoy, an equity analyst at Bristol stockbroker Hargreaves Lansdown, said the acquisition – which is subject to regulatory approval – "drew a line in the sand" for the National Grid's strategy.
"Not only will the deal increase NG's electricity assets, but the group will put its gas business up for sale as well, which will weight its portfolio heavily toward electricity assets.
"From a strategic standpoint, it makes sense as the world shifts away from fossil fuels usage. Not only are homes consuming more, but the boom in electric cars represents an opportunity for NG, and the WPD acquisition puts it one step closer to seizing it.
"But having the capacity to deal with a surge in electricity usage and being allowed to profit from it are two different things."
In 2000 Western Power Distribution bought Welsh combined utility group Hyder for £565m, later selling its Welsh Water business and other interests but retaining the electricity distribution arm Infralec, which it renamed WPD South Wales.
It added its Midlands business in 2011 with the acquisition of E.on's Central Networks for £3.5bn.