Sparkol, the Bristol-based specialist software firm, has unveiled its new branding created by city-based marketing agency Mr B & Friends.
Sparkol appointed Mr B & Friends to use its expertise to increase its marketing effectiveness while retaining its well-established product brands as part of its portfolio.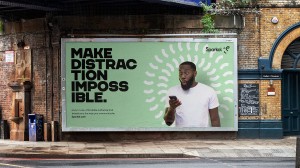 Sparkol, which was founded in 2008 by entrepreneur Jon Air, provides its customers with innovative software and video tools that help them create inspiring presentations and storytelling, together with studio services that, it says, turn the mundane into the magical.
Sparkol products are already used in more than 160 countries by educators, promoters and communications professionals.
Its globally acclaimed VideoScribe and Scribely can be used by anyone, anywhere, to add flair to presentations.
Mr B & Friends' brand refinement further strengthens Sparkol's position as it targets wider adoption.
The agency, which worked on Bristol Media's recent rebrand as Bristol Creative Industries and rebranded Bristol Rugby as Bristol Bears, completed the Sparkol project through its Beta brand acceleration programme. This resulted in a complete rebrand in less than eight weeks.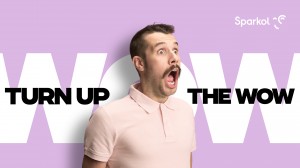 The new strategy centres on the tagline Organising Thought: Turn up the WOW! This idea conveys the product capability, creativity and audience reaction of this fast-growing SaaS (software as a service) and services business.
Mr B & Friends senior designer Nathan Crosby said: "Our creative vision was to capture the spirit of the Sparkol company and the capability of its products.
"Expressive imagery alongside a bold type and colour system to make a real impact. The new logo design captures the reaction to Sparkol's products in a clever graphical way."
The new brand identity is also designed to drive internal culture at Sparkol – giving an energetic boost to the business and a young and vibrant personality to reflect the people behind the company, the 'Sparkol-ers', as they are known.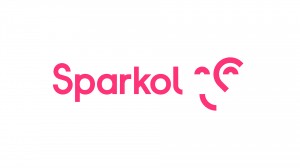 Sparkol owner and CEO Zoe Taylor, who acquired the business in 2018, said: "Mr B & Friends helped us to get to the crux of what makes Sparkol special and translated that into a brilliant brand idea, visual identity and tone of voice that really stands out.
"We exist to help our users achieve surprise, delight and wonder, and the new brand really brings that to life."
The project, which was completed during lockdown by working virtually with the client, was managed by brand producer Matt Joy and strategy by planning director Adam Partridge.
Mr B & Friends CEO Simon Barbato added: "We love the Sparkol story. It's a story of hard work, innovative thinking and great entrepreneurship. What Sparkol has achieved globally from a modest Bristol base is incredible and we are proud to be able to deliver this platform for their ongoing growth and success."