Bristol community engagement and investment platform Neighbourly is moving to a new base in the city's Engine Shed innovation hub following another successful funding round that will further accelerate its growth.
Now employing 80 people, Neighbourly was set up in 2014 at Engine Shed as part of its SETsquared tech incubator backed by the University of Bristol.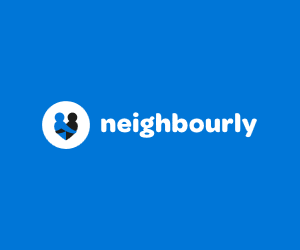 Having outgrown that space, it has most recently been in the DeskLodge co-working centre on Redcliffe Way.
The platform, the first of its kind, connects businesses with local vetted good causes to make a positive and measurable impact in communities by donating volunteer time, financial support and surplus products, pictured below.
It now supports more than 20,000 local charities and community causes and partners with blue-chip businesses such M&S, Lidl, Sainsbury's, RSA Insurance, B&Q, Samsung and Virgin Media 02.
It recently announced a partnership with Getir, the 'ultra-fast' grocery delivery service, on the rollout of a surplus product redistribution programme.
Neighbourly's latest investment, led by Guinness Ventures, follows a period of sustained strong growth and will help expand the team, accelerating both brand and product development.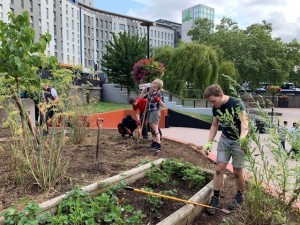 Neighbourly CEO Steve Butterworth said: "We're delighted to be returning to Engine Shed as our new base. It's a dynamic and exciting space where the team can grow and connect as we adapt to new ways of working.
"The move puts us at the heart of innovation in the region, among other start-up and scale-up tech businesses and entrepreneurs in the tech-for-good space. 
"The last few years have been incredibly tough for local communities and businesses alike.
"For Neighbourly to have been able to grow a technology solution that's helped organisations have a positive impact at a local level during this time is testament to a changing world in which being a successful business is being one that is a force for good."
Last month Neighbourly was awarded a Queen's Award for Enterprise in the Innovation category. It is also one of the UK founders of B Corps, the accreditation scheme for rigorous standards of social and environmental performance, accountability, and transparency.
Pictured, below: Neighbourly COO Zoe Colosimo and CEO Steve Butterworth in the members lounge at Engine Shed