Jonathan Langdon, the co-founder of regional accountancy group Milsted Langdon, is to step down after 33 years.
Jonathan, pictured, co-founded the firm in 1988 with fellow University of Bath graduate Simon Milsted.
He had qualified with Coopers & Lybrand (now PWC) in Bristol before managing its business services group,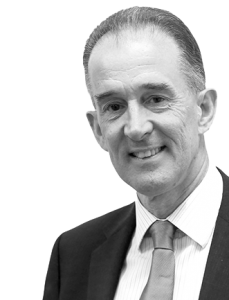 Milsted Langdon has since grown to become one of the South West's most successful independent accountancy firms with offices in Bristol, Bath, Taunton, Yeovil and London, 23 partners and more than 200 staff.
In its early days the firm mainly concentrated on the needs of local businesses but has since diversified into a range of areas, including  insolvency and business restructuring, corporate finance and forensic accountancy.
It now works with an ever-expanding national and international client base.
Its growth has also been boosted through the targeted acquisitions of a number of smaller practices over recent years, including Bristol firms David Cottrell & Co,  Geoff Gollop & Co and Houghton Stone.
Jonathan has used the skills he developed launching and growing Milsted Langdon to lead the firm's outsourcing department, which provides a range of services from regular help with one aspect of the accounting and administrative function through to providing the entire accounting requirement.
He has also been involved in training over the years, having run and assisted with a large number of professional and management skills courses.
Jonathan, who stood down as chair of the firm a year ago, said: "A lot has changed since I first helped to found Milsted Langdon, but one important thing remains the same, our commitment to helping clients thrive.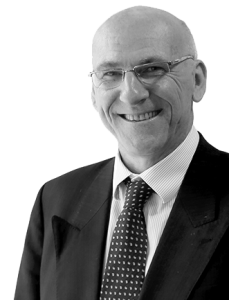 "I feel very proud to have played a role in the growth of the practice, guiding it over the years to become such a well-regarded firm.
"While I am sad to be retiring, I am glad to see that Milsted Langdon continues to grow and thrive, even with the recent challenges that we have faced.
"I would like to thank my fellow partners, our staff, local contacts and clients for the support they have shown me over the years."
Milsted Langdon chair Tim Close, pictured, who joined the firm a year after it was founded, added: "Jonathan has played an immensely influential role in the accountancy profession and within the local economy of the South West.
"His commitment to clients and their success has been incredible throughout his career and the firm that he has helped to create continues to play an important role locally, nationally and internationally.
"We are all very thankful for the opportunities that he has offered us and want to wish him the best as he begins his hard-earned retirement."