Privatising Channel 4 could threaten job creation in its Bristol hub while also jeopardising its acclaimed work on diversity and inclusion in the city.
The stark warning was delivered to Metro Mayor Dan Norris this week when he visited the hub, which opened in 2019 and now employs 20 people.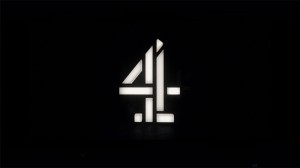 The Labour mayor is a harsh critic of the government's controversial sell-off plan for the channel – last month he branded it as "an ideological decision by a government that doesn't like public service broadcasting".
He made the visit to hear for himself the views of those working at the hub as well as from Bristol's independent TV production firms, some of which rely on commissions from Channel 4 for a large part of their output.
Following the discussion, Mayor Norris said he feared privatisation could have serious knock-on effects on the city's wider creative economy as Channel 4 had become such an important part of Bristol's media sector.
"I want to make sure the government knows the strength of feeling in Bristol and across the country about this," he said.
"Channel 4 has brought jobs and investment to Bristol and there is a risk that future employment may be diverted back to London under private ownership."
Mayor Norris, who leads the West of England Combined Authority, said despite public outcry, the government was pressing on with its "ideological" pursuit of the sale of Channel 4.
"I am deeply concerned about how this will impact the creative hub in Bristol and the commitments made to the amazing creative people and jobs we have in our region's world-leading creative sector.
"Everyone knows that in selling Channel 4 off, these commitments would be watered down as any new owner would put profit before public service."
He claimed this was also "bad economics" as Channel 4's own plans would make more money for the government by 2026 than the one-off sale proceeds.
"Why change a winning formula," he said. "I'm going to make every effort to make sure the voices of Bristol's creative sector are heard in government and the strength of feeling."
Bristol was chosen for one of the channel's two creative hubs outside London from more than 30 cities across the UK following a high-profile campaign led by its creative industry in partnership with Mayor of Bristol Marvin Rees and the city council.
The campaign stressed Bristol's rich diversity and the talent within its communities – aspects which chimed with Channel 4 bosses as it reflected their own efforts to ensure that TV is more representative of the population and better reflects its viewers' lives.
Channel 4 went on to broadcast its flagship news programme from Bristol as part of its ground-breaking Black to Front initiative last year, which aimed to showcase Black talent and improve representation within the TV industry.
Such pioneering work could be jeopardised by the sell-off, Mayor Norris was warned, as the buyer – most likely to be a global media group – would be unlikely to take such a progressive stance.
He was also told that Channel 4's unique commissioning model – its entire output is made by outside production companies, many of them small, rather than in house – could also be jeopardised by privatisation as the new owners would probably favour larger firms and be more risk averse.
Pictured at the Channel 4 Bristol hub: Seated, from left – Rachel Drummond-Hay of Drummer TV, Stacey Olika, Channel 4 creative diversity coordinator, Metro Mayor Dan Norris, Afua Owusu-Ansah of Plimsoll Productions. Standing: Laura Marshall of Icon Films, Sacha Mirzoeff, head of Channel 4 Bristol, and Emily Davidson, Channel 4 head of policy and public affairs