Bristol-based branding consultancy Mr B & Friends has created a distinctive identity for Bristol & Weston Hospitals Charity, which was formed this week from the merger of Above & Beyond and Weston Area Charitable Trust.
The agency, which works with a wide spread of local, national and international clients, developed the brand to strengthen the appeal of new charity, which will now support all 10 sites within University Hospitals Bristol and Weston NHS Foundation Trust (UHBW), raising funds for equipment and services that go beyond what the NHS is able to provide.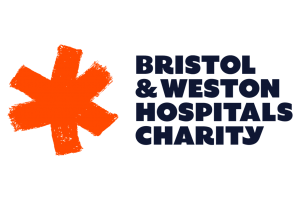 The charity funds the little things that make a big difference and works with the trust to provide healing environments and spaces which provide dignity, privacy and empathy.
It also funds world-class technology, treatments, knowledge and medical research and champions equitable access for all patients.
Above & Beyond and Weston Area Charitable Trust last year raised more than £1m.
Mr B & Friends said its brand was built from an organising thought of 'Do great things' and reflects the huge potential of the merger.
The logo's sunburst acts as a visual metaphor for the work the charity does – the joy it delivers, the mark it makes and the spark it ignites, the agency said.
It also radiates the positivity synonymous with the team's approach to fundraising, creating a truly single-minded beacon for its brand, while the "playful, punchy tone of voice instils a dynamic sense of personality, resulting in an identity that's hard to ignore".
As well as the strategy and identity work, Mr B & Friends has provided full brand guidelines for on-going consistency, while it has also worked with the charity team to develop a range of assets, from on-site shop posters to website visuals.
Mr B & Friends CEO Simon Barbato said: "From the first conversation we had with the team at Bristol & Weston Hospitals Charity we could see the passion and dedication they brought to the organisation.
"We're delighted that we've been able to use our brand expertise to translate their vision into a striking new identity that will raise awareness of the charity and enable them to further its fundraising abilities."
Bristol & Weston Hospitals Charity chief executive Paul Kearney added: "This is a really exciting opportunity and we wanted a new identity that radiates positivity and has a clear name to represent and reflect this partnership as we move forward.
"Mr B & Friends has really embraced our cause and this new look and we're looking forward to being a bold, positive and energetic force across Bristol and Weston."
Mr B & Friends' high-profile work in and around Bristol has included the redesign of Bristol City FC's crest, the rebranding of Bristol Rugby as Bristol Bears and, most recently, a ground-breaking new identity and website for Verne Global, the industry-leading data centre solutions provider operating from a former NATO site in Iceland.
For more information on Bristol & Weston Hospitals Charity, visit bwhospitalscharity.org.uk