Bristol media firms looking at ways of engaging with emerging tech can apply for funding under a scheme designed to explore future content creation and distribution.
The Amplified Publishing Pathfinder project offers funding ranging from £5,000 each for six industry partners to £12,000 each for six fellowships to give organisations the time, space and resources to focus on exploring innovative new publishing techniques.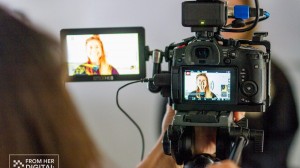 Staged by Bristol+Bath Creative R+D – the £6.8m collaboration between Bristol and Bath's four universities and Bristol's Watershed media centre that is aiming to raise the bar for the region's creative industries – the project takes as its starting point the fact that we now live in a world where everyone with access to technology can publish.
From YouTubers to Instagram-influencers, from gamers watching each other play online to writers self-publishing; content is everywhere.
However, the same problem is shared by the biggest company with its most promising title to the podcaster putting their first episode online – how to find an audience.
And while the Covid-19 pandemic has delivered rapid change – such as increased use of video conferencing tools and online teaching and learning online – boosting sales for some sectors, the delivery models for others have been decimated.
The pathfinder aims to bring trade publishers, games and music publishers, web, online, video, audio and broadcast publishers together with tech sector innovators to see what kinds of responses to these challenges can be created.
Bristol+Bath Creative R+D said: "This is a unique and exciting chance to step back from commercial, academic or career pressures, and focus on new and innovative areas of research, exploration and collaboration.
"What does 'publishing' mean in the 21st century? How do visual and audio media enhance and expand traditional media, like books and magazines? What does personalisation offer to both content creators, their publishers, and their audiences?
"With the rise of visual storytelling, what is the future of reading? What can the music industry learn from games publishing?"
The funding will allow firms and individuals to think deeply about the potential, challenges and opportunities in this area.
Bristol+Bath Creative R+D is seeking six Fellows in Amplified Publishing to join the programme over the next year. The cohort will be made up of two academic, two inclusion, two industry and two new talent fellows. The academic fellows have already been recruited. Fellows will receive grants of £12,000.
It is also seeking up to six Industry Partners in Amplified Publishing to work with the programme from April to July on more focussed research. This opportunity is aimed at companies, collectives and organisations with a proven track record in this field, or who have experience that could be relevant. Industry Partners will be able to get grants of £5,000.
Anyone interested in applying can attend a Zoom workshops next Thursday, February 18, between 2pm and 3:30pm to find out more and get advice on developing their application.
It can be booked via eventbrite. Anyone with questions can visit a FAQ page or contact Sarah Addezio and Amy Spencer at info@bristolbathcreative.org
Top image courtesy of Bobbi O'Gilvie