Bristol's reputation as a creative and artistic hub will be strengthened next year when it hosts the Arts Marketing Association's (AMA) annual conference.
Some 600 creative marketers, inspiring thinkers and arts and cultural professionals will attend the three-day event in July at Watershed and Colston Hall to explore ways of bringing art and audiences together.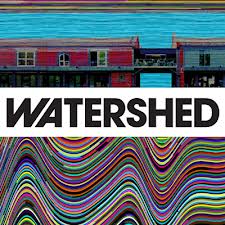 Social events at Goldbrick House on Park Street and M Shed will give the attendees a glimpse of some of Bristol's best venues, according to Destination Bristol, the city's tourism-boosting organisation.
AMA events manager Annabel Busher said: "We are hugely excited to be bringing the AMA conference to Bristol next summer. It's the one time of year that all of our members get the opportunity to meet, share knowledge and develop ideas and we'll be taking full advantage of the cultural mix that Bristol offers, from the more traditional environment of Colston Hall to the digital creativity of Watershed. We're confident that being in Bristol will help to inspire a great conference."
Destination Bristol head of tourism Kathryn Davis added: "Bristol has a global reputation for being a cultural and creative powerhouse. We're the capital of street art in the UK, home to exciting contemporary arts centres such as Spike Island and Arnolfini, as well as world-class theatres and the Oscar-winning Aardman Animations studios, so this event is a perfect fit for the city.
"That so many Bristol venues can pull together and host an event on such a large scale yet still make it a first-rate, boutique experience that suits an acutely discerning and creative audience like the Arts Marketing Association, is testament to the unique appeal of our city and the top-quality attractions and venues we are fortunate enough to have here."
This will be the 17th annual AMA conference. Previous host cities have included Brighton, Belfast, Edinburgh and Gateshead.