Staycations and home working have helped Bristol-based café-bar chain Loungers bounce back strongly from a year in which its sales more than halved.
The firm said since fully re-opening on May 17, like-for-like sales had soared by 23.7% against the same nine weeks in 2019.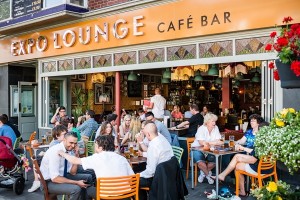 This was due to post-Covid trends such as flexible working, which had driven traffic to local high streets rather than city centres and staycationing.
The group's 173 venues across England and Wales are predominantly based on the neighbourhood café-bar template it developed on Bristol's busy suburban streets and which attracted a wide variety of customers throughout the day and into the evening.
It has repeated this approach, honed in Bristol suburbs such as Fishponds, Westbury-on-Trym and on Gloucester Road – where it found a ready market for its 'home-from-home', laid-back Lounge venues – in towns and cities across the country. Its Cosy Club outlets were later added as city centre venues.
Despite group sales tumbling 52.9% to £78.3m in the 12 months to April 18, its pre-tax loss stayed almost the same at £14.7m.
The rate of new venue openings was returning to its pre-Covid level of 25 sites a year, with seven opened in the current financial year.
It also said when allowed to trade between lockdowns it had achieved strong trading and "consistent significant sector outperformance".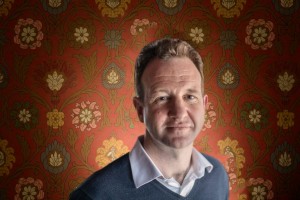 It had also innovated by introducing a web-based app for table orders, and  had optimised and improved its menus, developed new dishes and redesigned its external areas.
Rapid action taken during March and April last year and in subsequent lockdowns has preserved liquidity, with £15m additional credit facility arranged and £8.1m  new equity raised.
Loungers chief executive officer Nick Collins, pictured, said: "I am delighted with the strength of our performance since re-opening. Each time the business has re-opened over the past 18 months we have achieved consistent, sector-leading sales growth.
We welcomed the removal of all Covid related restrictions on Monday and whilst there is naturally short-term uncertainty, we are looking ahead with real confidence."
However, he said the past few weeks had been "very challenging" operationally, and the operating environment would continue to be difficult as the group faced interruptions from positive Covid cases and self-isolation and a very tight labour market in a number of its locations.