Bristol's thriving digital cluster – and one of its leading up-and-coming businesses – have been championed to an audience of national investors at a Tech City UK event in London.
Bristol, along with Bath, was one of five tech clusters from across the UK to be invited to present at the Tech City UK Sessions: UK Tech Cluster Showcase #1 event which took place at media group Bloomberg's office in the City last week.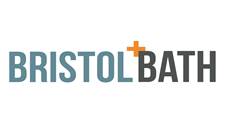 The event, the first of its kind to be held under the Tech City banner, included pitches from 10 early stage start-ups – two from each cluster – who were seeking investment to grow. In the audience were investors, press and potential partners.
Organisers described it as "a unique opportunity to mix with tech talent across the UK, look for new investment opportunities, hear great stories about UK digital innovation and build new relationships".
Flying the flag for Bristol was MyEnvolve, which is revolutionising public consultation and engagement by using big data to connect communities to decision makers. The fledgling business is based at the Engine Shed innovation hub near Temple Meads station.
Bath was represented by Sure Sense, an innovative table-based management system which aims to improve the safety and efficiency of catering businesses.
The Bristol and Bath delegation included Bonnie Dean, chief executive of Bristol & Bath Science Park, who spoke at the event, and representatives from Invest Bristol & Bath, the inward investment agency.
Bonnie Dean said the event had offered an excellent opportunity for the region's strengths in digital and hardware innovation to be championed in front of an influential audience of investors, press and potential partners.
"Sure Sense and MyEnvolve are fine examples of the type of cutting-edge digital business that can be found in Bristol and Bath's vibrant tech cluster," she said. "And their presentations showed the audience that the region is home to first-class investment opportunities, as well as exceptional talent and business acumen."
Invest Bristol & Bath creative and digital sector specialist David Maher Roberts said: "The tech and creative sector in Bristol and Bath has an excellent reputation for being home to an innovative and experienced talent pool, as well as a start-up-friendly environment.
"London is no longer the only place for tech and creative companies to grow and prosper; the Bristol and Bath region has established itself as a place where innovative ideas are constantly being turned into ground-breaking products and services."
The event came less than a month after Bristol and Bath's hi-tech cluster was highlighted in a major Centre for Cities/McKinsey & Co report as 'globally significant' and 'high growth' – the only UK tech, creative or digital cluster to be included in this category outside London.
Invest in Bristol & Bath recently staged an informal 'guerilla marketing' day in East London's Tech City when tech and creative firms from the region were filmed urging businesses based there to 'go west'. A Twitter campaign with the tagline #gowestandgetsome has also been launched. Tech City's success as a hi-tech hub means it has become too expensive for many start-up firms based in the capital. The campaign urges them to head down the M4 to Bristol or Bath where costs are lower but the calibre of businesses and levels of support are, if anything, higher.
The region's strength in depth in the tech sector also means it has been able to attract major inward investors recently including the tech arm of online takeaway service Just Eat, the world's largest mobile solutions company Somo, Chinese telecoms giant Huawei and digital solutions business Kainos.
Other tech clusters featured in the Tech City event were Manchester, the North East, Cardiff, and Sheffield/Leeds.