Bristol tax-led accountancy firm Verinder Powell Associates (VPA), which launched on the day the country went into lockdown, has been named 'Best New Tax Practice' in a prestigious national awards scheme.
The firm received the accolade in the Tolley's Taxation Awards, which are widely recognised as a mark of excellence in the tax sector.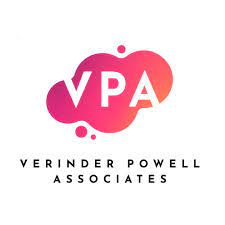 It was founded two years ago by Rachael Verinder and Carl Powell, who between them can draw on more than 40 years' tax and accountancy experience, the firm now has a 10-strong workforce.
Based in Warmley, it works for a range of clients from individuals and start-ups and to large established businesses across the South West, as well as national and international clients.
Rachael Verinder said: "We are delighted that our hard work has been recognised by other tax professionals.
"From a challenging start we have gone from strength to strength, and that's down to the efforts of our team and the support of our clients and intermediaries. We wouldn't have achieved this without them." 
The award comes as VPA continues to grow, and Rachael hopes it will help to raise the firm's profile with potential candidates.
She said: "We want to hear from people who are passionate about providing great service to clients and like the idea of being part of an award-winning team."
Tolley's Taxation Awards have been established for 20 years and recognise excellence across the tax profession, including professional practices of all sizes, specialist firms and those working in-house or in the public sector.
The awards were presented at a ceremony in the Hilton Park Lane Hotel in London attended by tax professionals from across the UK.