Law firm Thrings has appointed three newly qualified solicitors in a move it says reflects the way it continues to retain talent nurtured through its trainee scheme.
Georgina James, pictured, joins the firm's corporate and commercial department, working out of its Bristol base, while Rhiannon Forbes is now a member of its residential property team in both its Bristol and Bath offices.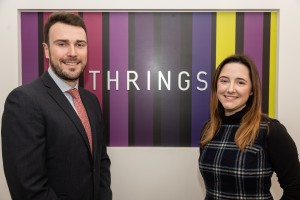 Jake Wennen, pictured, will be based in the agriculture team at the firm's Bath office.
Georgina accrued a wealth of experience in financial litigation and general banking while on the training scheme, as well as completing seats in the firm's property litigation and family teams.
In her new role she will continue to work across Thrings' many corporate practices, including mergers and acquisitions, investment and banking.
Thrings head of banking and finance Mike Tomlin said: "Georgina has shown an aptitude and ability well beyond her years since coming to Thrings and I am delighted that this appointment will make her a permanent part of the team. She has a great rapport with clients and is very thorough in her work which are the building blocks to her becoming a great solicitor."
Having cross-qualified as a solicitor, Rhiannon's six years' conveyancing experience with Thrings as a Chartered Legal Executive will serve her well in its residential property team, where she will continue to support private individuals and companies in the purchase, management and sale of a wide range of properties for uses, including help-to-buy, buy-to-let and retirement.
Thrings residential property head Alice Altounyan said: "Cross-qualifying after taking the CILEx route has enabled Rhiannon to cultivate a great understanding of the law which continues to benefit her clients.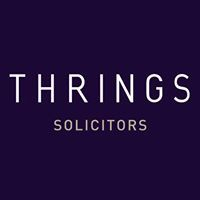 "Her qualifying is a testament to her outstanding work ethic, depth of knowledge and client relations and it is wonderful for her to be a fully-fledged solicitor within the team."
Jake cross-qualified via the same route, building on his initial training through the vocational CILEx route into law followed by 18 months as a Chartered Legal Executive, where he developed a strong aptitude in areas of agricultural property law.
Through his appointment, he will continue to build on his experience in the sale and purchasing of rural and agricultural property and the registration of unregistered land as well as acting for clients on a range of complex titles.
Thrings agricultural property head Neil Barbour said: "Jake has been an incredible asset since first joining Thrings and it is fantastic to see him remain within the agriculture team. He has played a key part in the work the department has been responsible for in recent months, whilst balancing his academic learning, and his cross-qualification is very well deserved."
Thrings training principal Fiona Kellow added: "I'm really pleased to see Georgina, Jake and Rhiannon continue with us, having qualified after taking very different routes into practicing the law.
"It is always pleasing to retain young talent that we have worked hard to develop and we look forward to seeing them continue to reach their potential."
Thrings, which also has an office in Swindon, London, Romsey, Ross-on-Wye and Lydney, has 62 partners and 350-plus staff.