South West chartered accountancy firm Albert Goodman is to open a new office in Bristol city centre, more than doubling the size of its current suburban base.
The firm, which also has offices in Taunton, Yeovil, Weymouth and Weston-super-Mare, has signed a lease on 3,000 sq ft of newly renovated grade A space in King Street.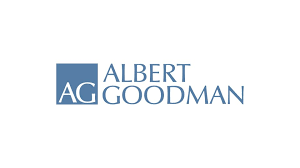 The new office, which will open later in the spring, is more than twice the size of Albert Goodman's current hub in Westbury-on-Trym and signals the firm's growth ambitions in the city and beyond.
It said a key driver for the new base was to provide the capacity to attract new clients and top talent from across the region.
As well as having capacity for more than 25 people, it will also boast breakout areas and meeting rooms.
Albert Goodman audit and corporate partner Chris Walford, who will lead the new office, said the £15m-turnover firm was looking to increase its headcount in the city as it undergoes a significant period of expansion.
"The new office represents a long-term investment in the firm's presence in the city as we look to further bolster our position as a top 10 accountancy firm in the South West," he said.
"The new space will support our ethos and modern way of working and provide a positive experience for clients and staff alike – we want it to be a new home for our rapidly growing team in the city."
He said over the course of the next 12 months the firm will be on a mission to attract more people with industry-leading skills into the organisation, so it was critical that it provided facilities worthy of that calibre.
"Bristol businesses are exciting, ambitious and have a reputation for innovation and driving sustainability," he added.
"This new location will put us in the heart of the city centre and the professional services community, where we believe we have a strong role to play in helping these organisations to scale effectively."
Chris will be joined in the new office by other key Albert Goodman personnel, including partner and medical specialists Sarah Edwards and Jim Duggan, and director and trust & death estates specialist Ruth Powell, who was recently recruited from the Bristol office of national accountancy group Evelyn Partners (formerly Smith & Williamson),
Albert Goodman, which employs 300 people offering services ranging from audit & accounts and business support services to tax advice and financial planning, is also well on its way to becoming B Corp certified, having successfully submitted and passed the B impact assessment in the third quarter of last year.
Pictured: The Albert Goodman team setting up a new Bristol office. From left:  Jim Duggan, Sarah Edwards, Lauren Chadwick, Ruth Powell and Chris Walford