China's booming Shandong province will be the subject of the next webinar to be staged by the Bristol and West of England China Bureau.
It has set out a year-long programme of online events co-ordinated and hosted by Hewlett Rand, a long-term bureau member.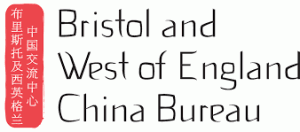 Having focused on the vibrant tech and start-up ecosystem of the Greater Bay Area - which takes in the West of England's sister province of Guangdong, Macau and Hong Kong and includes Bristol's sister city of Guangzhou - in its last online session, its next webinar will switch the focus further north to Shandong.
With a population of 100m and boasting China's third largest economy, the coastal province between Shanghai and Beijing already has strong links with the bureau.
The event, which takes place between 9am-11am on Thursday, April 15, will focus on the province's 'pharmaceutical valley' - the fast-growing medical and healthcare sectors in and around Jinan, the capital.
In 2018 the China Bureau hosted delegations from Shandong in both Bristol and Bath, which helped lay the foundations for a deal in which Cheltenham-based advanced engineering materials group Versarien opened a factory in Shandong.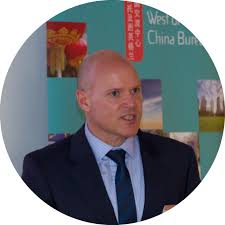 The firm signed a Memorandum of Understanding with the Jinan High Tech Financial Investment Fund for a joint venture based in the Jinan Innovation Zone.
The factory makes products using graphene, the cutting-edge flexible and incredibly lightweight material used in electrical and photonics circuits.
The China Bureau also has a friendship agreement with the Shandong city of Qingzhou and helped Shandong Qingneng Power develop a relationship with UK manufacturer Brush Electrical Machines during the same year.
The Shandong webinar will be followed in May by one focusing on the emerging partnerships between Bristol and China in fintech and, later in the year, by an event looking at the huge new 'free port' development on the island of Hainan, pictured.
The recently officially launched Hainan Free Trade Port will be a low-tax, zero-tariff zone providing tax incentives for overseas direct investment. It aims to make Hainan, off China's southern coast, a major global free trade port by 2050.
Bristol and West of England China Bureau director of business initiatives Richard Lowe, pictured, said: "Our April webinar will be an opportunity to learn more about a province that perhaps has a slightly lower profile in the UK than others, but which nonetheless has huge potential for our businesses, as we have already seen with Versarien.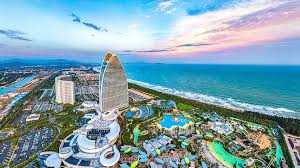 "Following our fintech and Hainan webinars we also hope to mark the 20th anniversary of Bristol's partnership with Guangzhou by holding further online events towards the end of the year.
"As the world recovers from the pandemic, we will begin to make plans for another China trade mission, for those who might be interested in joining us."
For further information, contact Richard at richard@chinabureau.co.uk