Major international property firms and investors have shown "fantastic" interest in Bristol's development sites – with one poised to bring 50 new jobs to the city's Enterprise Zone.
A high-profile team from the city has spent the week at MIPIM, the world's largest commercial property industry gathering this week in Cannes, showcasing the city's prime development sites and building on its reputation as a centre for green innovation.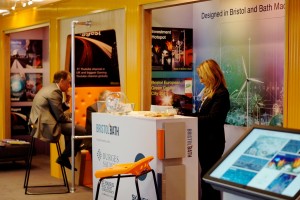 MIPIM attracts the most senior figures from the property development, investment and architecture fields – and according to Invest in Bristol and Bath, the area's investment promotion agency, they were very responsive to what Bristol had to offer.
One meeting headlined Developing the region – the £1bn opportunity for Bristol & Bath and facilitated by global built asset consultancy EC Harris, had been expected to attract up to 50 people. In the end 80 attended – a sign that the message that Bristol is a great place for investment was being heard loud and clear, said Invest in Bristol and Bath.
The event highlighted development opportunities in Bristol and Bath and explained how the cities intend to use £1bn of Government funding to transform their economies.
A spokesman said: "We have had a fantastic response all week. We hadn't expected to get any inward investment interest straight away but we have had an approach from one international company that wants to talk about moving to the Temple Quay Enterprise Zone and bringing something like 50 jobs.
"It's been a real success. We came to MIPIM last year with a partnership that had only just been formed and a strategy that had not yet been fully formed.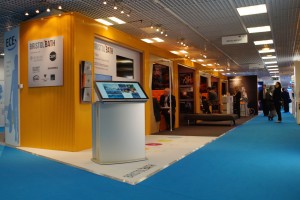 "This year we came with a much more defined stragety around the Temple Quarter Enterprise Zone and the enterprise areas."
And with London's commercial property market being viewed on the global stage as overheating, international investors are increasingly looking for opportunities in other UK cities.
The delegation from the West of England included Bristol Mayor George Ferguson, Colin Skellett, chair of the West of England Local Enterprise Partnership (LEP), Paul Marsh, head of projects at UK Trade & Investment (UKTI), Paul Crossley, leader of Bath & North East Somerset Council, Steve Evans, director of environment and community services at South Gloucestershire Council, and David Turner, strategic director of place-based services at North Somerset Council.
Negotiations are now underway with the Government to complete a package of funding with a value to the region of at least £1bn. The MIPIM event will demonstrate how the LEP intends to use this and how the private sector can influence investment decisions and maximise leverage from it.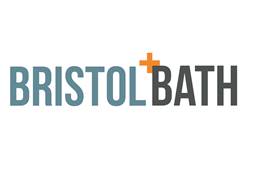 The region has already secured an anticipated £500m through the Bristol & West of England City Deal, which allows the region to retain the increase in business rates across the Temple Quay Enterprise Zone and its enterprise areas.
Ambitions plans to secure funding with an indicative programme worth £540m are being put forward by the LEP as part of its Strategic Economic Plan, and will compete for a share of the Government's £2bn a year Local Growth Fund. Some £59m has also been secured from the EU Structural Investment Fund.
At a second high-profile event, Mayor Ferguson spoke about the opportunities for the city as next year's forthcoming European Green Capital.
The event heard from previous holder of the Green Capital title Stockholm and from a representative from Leicester, the UK's original sustainable city.
The round-table event was sponsored by Bristol law firm Burges Salmon and chaired by partner Liz Dunn.
In all, the Bristol and Bath delegation engaged with more than 700 investors and property industry professionals from hundreds of global businesses throughout the four-day event. Hundreds of delegates visited the Invest Bristol & Bath exhibition stand, modelled on Bristol's new Engine Shed in the Temple Quarter Enterprise Zone, which became quite a talking point on the exhibition floor.
Mr Skellett said: "MIPIM was a great opportunity to put the Bristol and Bath region on the map alongside major cities from around the world.
"As the London market overheats investors are looking to the regions, and Bristol and Bath is perfectly placed to capitalise on that shift, with our high skills base, strong manufacturing sector and knowledge economy and of course high quality of life.
"In meetings this week we've seen considerable interest in the Temple Quarter Enterprise Zone, in Filton and in the Bristol and Bath Science Park and its surrounding area, plus the Bath Riverside site and new Innovation Campus, among others.
"I am confident there will be real business deals on the back of our work at MIPIM this week. Cities and regions do best when they're in the spotlight and MIPIM was a chance for Bristol and Bath to shine."
Ms Dunn added: "MIPIM 2014 has been very successful for us and we think it will provide an excellent springboard for Bristol's year as European Green Capital.
"Our MIPIM real estate team of Rick Read, Colin Ligman, Euan Bremner, Philip Beer and myself have seen significant international interest in investing in the region and have been able to talk positively about the opportunities to our clients, agents and numerous legal contacts across Europe.
"MIPIM has created both an opportunity and a challenge for the south west authorities in terms of meeting the expectations of investors and developers. The lasting relationships being created with businesses like ours in the region will help to deliver those opportunities and showcase the skills and talent available."
Bristol and Bath's approach to attracting foreign direct investment was also recognised at a major awards ceremony at MIPIM. FDi magazine, part of the Financial Times group, ranked the region seventh in the top 25 European Cities and Regions of the Future for its strategy on attracting inward investment.