A Bristol aircraft components manufacturer founded on the eve of World War 2 has acquired two aerospace engineering firms out of administration, safeguarding the jobs of all their workers.
St George-based Broadway Engineering has taken over Avon Valley Precision Engineering and Redcliffe Precision.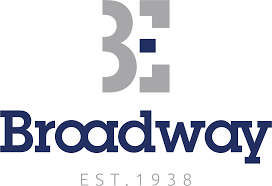 The two were subsidiaries of AVPE Investments, based in Bitton, between Bristol and Bath and which made parts for global aircraft manufacturers such as Airbus, Magellan and Shenyang Aircraft Corporation (SAC).
The group, which also included broader engineering business and CNC manufacturer AVPE Durham, based in the North East, suffered a 60% fall off in orders last year as a direct result of the coronavirus pandemic.
Following the appointment of Andrew Sheridan and Jonathan Dunn, partner and director in the Bristol office of specialist business advisory firm FRP, the three subsidiary firms have been sold.
The business and assets of Avon Valley Precision Engineering and Redcliffe Precision – both aerospace component manufacturers and based in Bitton and South Bristol respectively – were bought by Bristol-based Broadway Engineering while AVPE Durham was acquired by Altec Engineering, which had sold the business to AVPE in October 2020.
Broadway Engineering, which was formed in 1938 and manufactured components for the war effort, now supplies a range of highly accurate precision-machined components for the aerospace industry. It also has a plant in Malvern, Worcestershire.
Its operations range from, castings, forgings and welding, to painting, heat treatment and non-destructive testing.
In the year to the end of April 2019, its last filed accounts, the firm made pre-tax profits of £600,000 on sales of £7.1m
At the time the firm employed 100 people and unveiled a mission to become the employer of choice within the SME aerospace sector by 2024.
Andrew Sheridan said: "Against the backdrop of the pandemic, this represents an important moment for the commercial aerospace cluster in Bristol and the South West.
"Almost every business across the supply chain in the commercial aviation space has been dramatically affected by the significant decline in commercial flights, so we're extremely pleased to have been able to preserve each and every role across the group.
"While uncertainty will continue to impact businesses in the region, it's clear that there is significant appetite to protect and consolidate activity with a view to the South West's aviation and aerospace industry coming back stronger in the future."
Redcliffe Precision, which was founded in 1968, merged with Avon Valley Precision Engineering last summer to form an enlarged business with capabilities that included CNC milling, turning, grinding and thread rolling, as well as component assembly and complex supply chain management for a customer base that included aerospace original equipment manufacturers and Tier 1 manufacturers throughout the UK, Europe and Asia.
At the time the firms said they would continue to produce complex machined and assembled parts for aircraft including Airbus's A350, A220 and A320 as well as for GKN, Leonardo, ASCO, SAC, Gardner Aerospace and Magellan.
A team from the Bristol office of law firm Foot Anstey led by Joanne Rumley acted for FRP. London-based Gordon Bros provided FRP with valuations advice.