Bristol Creative Industries, the membership network for the city's creative businesses, has teamed up with youth empowerment social enterprise Babbasa to launch an internship programme.
The scheme aims to offer six-month, full-time paid placements to applicants in roles ranging from advertising, marketing, design, animation and digital in many of Bristol's best-known creative firms.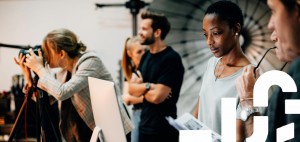 It is open to young people aged 18-24 from Bristol who identify as ethnic minority and/or from a low-income background and who want to gain insight and experience in the creative sector.
A report commissioned by Bristol Creative Industries (BCI) last year found that nearly six in 10 creative firms in the city considered increasing diversity and inclusion a significant priority.
However, 48% also said they wanted more help finding diverse talent from underrepresented groups
The link up with Babbasa, which supports diverse young people to achieve their aspirations, is designed to bridge that gap.
Babbasa will lead the recruitment process and will work closely with BCI  and the participating businesses to match applicants to one of the available roles.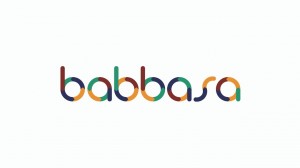 BCI, formerly Bristol Media, has more than 1,000 members, making it one of the biggest creative communities in the UK.
BCI chair Chris Thurling, pictured below, said: "We are delighted to formally announce this internship programme in partnership with Babbasa. The creative industry in Bristol is one of the best in the country, and we want to help open this up to as many young people in the city as we can.
"Our aim with this programme is to work closely with the fantastic team at Babbasa to connect bright young talent with some of the city's best- and well-established businesses."
The deadline for applications is 28 March, with interviews taking place on 4 and 5 April.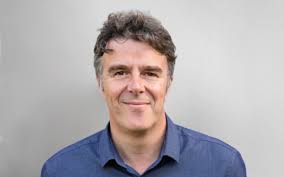 Successful applicants will start on 15 May with two, three-month placements at two different agencies.
The programme will provide a mix of professional skills training, creative skills training, inspirational talks, networking events, mentoring and opportunities for future employment.
Babbasa founder and CEO Poku Osei said: "Last year, we consulted with a range of city partners and underrepresented communities to better understand how Bristol can close the inequality gap for the next generation, in a report called the OurCity2030: Socioeconomic Analysis Report.
"What was striking is that over 38% of the young people surveyed had aspirations to pursue a career in the creative industries.
"This is why we are excited to be part of this partnership, as a demonstration of our commitment to work collaboratively and unlock doors for those who would not have otherwise had the chance."
Businesses participating in the programme include Aardman Animations, Aer Studios, Armadillo, Atomic Smash, Diva, Halo, McCann Bristol, Mr B & Friends , Newicon, Noble Digital Performance, Oakwood Media Group, Six, saintnicks, ThirtyThree and TMW Unlimited.  
Applicants already registered with Babbasa can send a short – approx. minute-long – video, audio recording, or written piece to recruitment lead Mikhaila at briscoord@byep.org.uk.
Other interested applicants can sign up here
For more information on the programme, visit the Babbasa website