West advanced manufacturing group Renishaw has become one of the first firms to be awarded a pioneering international standard for cutting its carbon and water use.
The Wotton-under-edge firm, which makes hi-tech measuring products used in factories across the world, is one of five organisations to complete a pilot project for the Carbon Trust on waste reduction.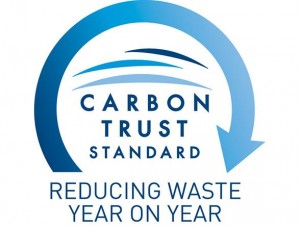 Renishaw joins the Football Association in being awarded the Trust's new Waste Standard, which recognises organisations that are able to demonstrate that they are measuring, managing and reducing waste year on year.
Whitbread, PwC and AkzoNobel Decorative Paints UK have become the first organisations to achieve the 'triple crown' of Carbon Trust certifications for continually reducing their environmental impacts in terms of greenhouse gas emissions, water and waste.
Renishaw assistant chief executive Ben Taylor said: "As an advanced manufacturing business, increasing efficiency and reducing waste in our operations and processes is fundamental to what we do. We are delighted to be recognised by the Carbon Trust for our ongoing work to improve how we deal with our waste, through prevention, reuse and recycling wherever possible."