Bristol-based economic regeneration specialist Rebekah Formosa has been elected to the board of the UK's leading independent professional body representing economic development practitioners.
Rebekah, pictured, director – town centres & economic regeneration – in the Bristol office of national commercial and residential real estate consultancy and agency Lambert Smith Hampton, joins the Institute of Economic Development's (IED) board as not-for-profit company celebrates its 40th anniversary.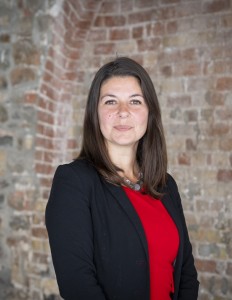 The IED's key objective is to represent the interests of its members in areas such as continuous professional development (CPD) and ensure their views are widely expressed and noted.
In her role at Lambert Smith Hampton, Rebekah supports local authorities, central government, NHS Foundation Trusts, police forces, and other public sector organisations, working with them to ensure their estate is aligned to their business plan and corporate needs.
She also provides business case development and funding applications (to government and internally) and advises on general accommodation and estate strategy matters.
Rebekah joined Lambert Smith Hampton in 2017 after more than eight years with Cushman & Wakefield's public sector advisory team in Bristol, covering central government, local government, healthcare, bluelight services and education.
During this time she was also seconded to The Home Office, assisting in writing the National Estate Strategy. Overall, she has 14 years' experience in economic regeneration.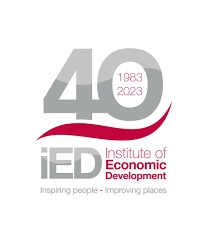 Rebekah said: "Having been an IED member for about 12 months, together with six other colleagues at Lambert Smith Hampton, when the opportunity came up to apply to join the board it was something I really wanted to do.
"I began my career in economic policy, evaluation and impact assessment, but over time that has evolved into a more hands-on approach where we are looking forward not back.
"This means advising public sector organisations on how to use their property more efficiently through accommodation, estate and asset strategies, property portfolio reviews, and business case and options appraisal.
"This is exactly where economic development professionals make a difference, assessing where they are now and where they want to go to, in order to have a direct and long-term effect on their local area."
She said she was keen to bring this collective expertise to the board, helping the organisation set the standard for the profession, and extend its reach and impact.
"It is crucial that we ensure our offer is useful and relevant to whatever issues are in season, including through training, CPD, and thought leadership content. This will enable the IED to go further, and most importantly, those at the heart of economic development," she added.
IED chair Tom Stannard said: "I would like to welcome Rebekah to the IED and am looking forward to working with her in this capacity. With a growing private sector consultancy base within our membership, it is important that we provide effective representation within our board.
"Not only that, Rebekah is at the forefront of supporting economic development professionals in local authorities on business case development and funding applications, which is a significant challenge facing our public sector members. Her background and expertise will enhance our board's credentials enormously."