Bristol's sustainable businesses will be celebrated in the city's first awards showcase dedicated solely to innovation.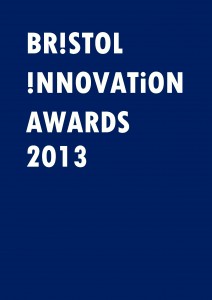 Bristol Business News' Bristol Innovation Awards include an Innovation in Sustainability category alongside sectors ranging from creativity to bioscience.
The awards are staged with Bristol Business News' recently-launched magazine WestBusinessNews, which will give full coverage of the awards.
Bristol law firm Veale Wasbrough Vizards (VWV), a supporter of many of Bristol's most innovative businesses, is headline sponsor for the awards.
Managing Partner Simon Heald said: "VWV is delighted to be a founding sponsor of the city's first Innovation Awards.
"VWV's specialist Early Stage Advisory Team acts for a significant number of start-up and 'early stage' businesses across the region and, for the majority of those businesses, their survival depends on their ability to innovate.
"The city is also home to many substantial companies, including global engineering and technology innovators, each of which need to invest significant time and resource into their own R&D programmes in order to keep ahead of the competition. As such, the awards will welcome applications from early stage and established companies alike.
"Veale Wasbrough Vizards continues to work with some of Bristol's most dynamic and innovative businesses, many of which now operate on the international stage. We act for early stage and global corporates across the region, operating in each of the sectors reflected in the award categories.
"This means that our sponsorship of the awards presents a natural 'fit' for the firm and the support we can give to the entrants, as both a law firm and a judge on the panel."
The awards ceremony itself, to be held later in October, will be a showcase of innovation with interactive demonstrations by shortlisted businesses and individuals.
Bristol Business News Editor Robert Buckland said: "Bristol is a recognised centre for innovation with a proud international reputation, particularly in sectors such as aerospace, media and sustainability. Yet the business awards that are staged in the city have always followed a tired format that has failed to champion or reflect this innovative spirit.
"Our awards will truly showcase the city's leading-edge businesses across a number of key sectors. We have already had a fantastic response to these awards and are looking forward to partnering with go-ahead organisations across the city to make them a true representation of Bristol and its diverse range of businesses."
IT and communications firm Excalibur is sponsoring the Innovation in ICT award category.
CEO James Phipps said: "Innovation is what sets many companies apart from their competition and as a technology focused business, we are very much looking forward to seeing what Bristol has to offer. We'll be looking for entries that are well executed, futureproof and sustainable with a clear growth plan behind them."
For more information or to sponsor these awards contact Anita Jaynes at anita@bristol-business.net