West food businesses must embrace innovation and explore new markets for export if they are to succeed, a major conference was told yesterday.
The topics formed the two key themes at the Future of Food event staged by accountants Smith & Williamson at yogurt maker Yeo Valley's headquarters in Blagdon.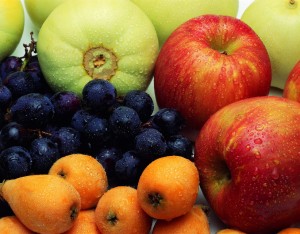 Food production is one of the West's success stories and producers of traditional products from cider to cheese have boosted sales by selling in markets such as Australia, Korea and the US.
Richard Hampton, chief operating officer for OMSCO, the Weston-super-Mare-based cooperative industry producing organic milk, told the conference how exporting milk to Europe and milk powders and products to America helped protect sales.
"We are the only company in Europe that conforms to US standards," said Mr Hampton, suggesting that finding new ways to accommodate news markets was the way ahead. One trick has been to utilise European tankers bringing wine to Northern England to transport milk back. The advantage is only paying for one leg of the journey, cutting transport fees in half to make it a viable proposition.
Diversification was a theme taken up by Thatchers Cider sales director Christopher Milton. The Sandford-based firm believes in focusing on a traditional quality product made by a forward-thinking family firm. Investing in top-quality equipment, and ways to embrace sustainability, such as sending fruit pulp to make cosmetic products like face scrubs, has proved a winning combination. Recent sales to Australia have boomed.
Family firm Lye Cross Farms, based at Redhill, has also found success in Korea with its cheddar cheese – partly, it discovered, due to customers there being impressed by thoughts of quality products from a traditional farm.
Other advice came from the NFU's Melanie Squires and James Simpson, managing director of the Cheddar-based FSC Group, which produces short shelf-life products – from pies to sandwiches – for a variety of markets. Its network has proved highly successful and advice on dealing with local experts who provide insight on individual cultural differences is key.
The conference was launched and supported by Smith & Williamson a year ago. Conference chairman Jerry Barnes, head of private client tax at Smith & Williamson, said he hoped to make it a regular annual event.