Energy generation specialists in the Bristol office of national law firm Clarke Willmott have helped client Ingersoll Rand, the global industrial group, win work on the Hinkley Point C nuclear plant project.
The lawyers worked with a subsidiary of the US group – Ingersoll Rand Air Solutions Hibon S.A.R.L – to secure the major contract to design, manufacture, transport and install seven specialised Hibon compressors for waste processing along with support and commissioning.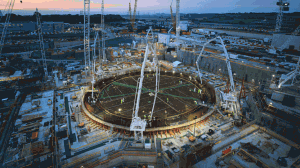 Ingersoll Rand is an international provider of industrial equipment, technologies and related parts and services to a broad customer base through a family of brands and companies. It has manufacturing facilities and offices in more than 30 countries.
The Hinkley Point C contract, which was secured under International Federation of Consulting Engineers (FIDIC) contract arrangements, is for effluent treatment work involving the plant's TEP (primary effluent treatment system) and TEU (secondary effluent treatment system).
Clarke Willmott construction partner Zoe Stollard, pictured, was brought in to support Ingersoll Rand Air Solutions through the contract process and was instructed to act on its behalf.
Ingersoll Rand assistant general counsel Emmy Klitsaki-Fortis said: "Clarke Willmott has provided invaluable help and support on the Hibon compressor project principally through Zoe.
"I have very much appreciated Zoe's professional expertise, her responsiveness, dynamism in negotiations but above all her positive attitude. I cannot thank her enough."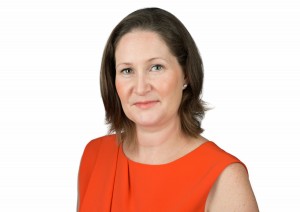 Zoe Stollard added: "Working with Emmy and the team at Ingersoll Rand has been enjoyable and rewarding, advising them through the complex FIDIC contract process. I am delighted they will be supporting the build of Hinkley Point C and have every confidence they will meet and exceed its expectations.
"Over several years, Clarke Willmott has acted for a number of principal contractors involved at Hinkley Point C and look forward to developing our relationship with Ingersoll Rand in the future."
Clarke Willmott's specialist cross-disciplinary team has been involved in the low carbon arena for more than 20 years and works with operators, contractors, investors, landowners and local authorities.
The firm has been actively involved with Hinkley Point C, now under construction near Bridgwater and the first UK new nuclear power station to be built in a generation, since 2010.
As well as Bristol, Clarke Willmott also has offices in Birmingham, Cardiff, London, Manchester, Southampton and Taunton.