Bristol B2B digital marketing agency Modern has been named as the industry's number one 'rising star' after its team more than doubled in size during the Covid-19 pandemic.
The firm's strong growth – as well as growing its staff from 11 to 23 it also achieved a 156% increase in annual gross income – lifted it 20 places to 57th  in B2B Marketing's UK Agencies Benchmarking Report, the industry's respected league table.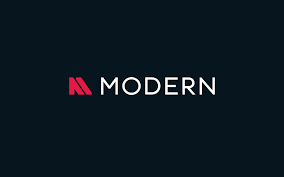 As a result, Modern was also singled out as the top rising star marcomms agency and ninth fastest-growing agency nationally in the report, which was published this week.
Modern works with global, high-growth tech companies to accelerate demand, deliver a better understanding of buyers, and drive intelligent strategies made for scalable growth.
The agency's co-founders put its growth down to a combination of two key factors – an influx of new clients and the arrival of new talent.
Co-founder Stuart Ray said: "Overall, it's been a record-breaking year and we are so proud of what we've achieved and what is on the horizon. This success is recognition for the hard work, talent and refreshing culture of the team at Modern and the best is yet to come.
"Since February last year, we've taken on new international technology clients such as SoftwareAG.
"In addition to this, we have expanded our services with existing clients such as Gamma Telecom and Roland DG and been flexible to their demands in the ever-changing state of the market.
"From ABM programmes to marketing automation training to cross-region performance marketing takeovers, flexibility and adaptation has allowed us to mould a hybrid model and for our existing client relationships to blossom."
Co-founder and CEO Nicola Ray added: "We want our clients to become the stars of their company's success and the owners of demand, marketing technology and operations. It's thanks to them that we've got to where we are today.
"The past 12 months has taught us that having a talented, committed team, with a clear vision of what we're trying to achieve as an agency is paramount.
"During the pandemic, we have doubled the size of our team, we've adapted our hiring, our onboarding, our systems and structures, and we've had some stellar new additions to the team.
"But during a year of constant flux, our purpose and values as an agency have remained the same.
"After a year where many people in the industry have had time to reflect on what they want from a career, I think the most successful agencies moving forwards will be those that put their people and passions before bottom line figures."
Modern specialises in strategic digital marketing-led solutions for innovative technology businesses world-wide.
Its services span digital advertising, marketing automation, account-based marketing, digital content programmes and digital transformation.
Pictured below: Some of the expanding Modern team meet via Zoom