Bristol-based engineering consultancy Hydrock has hit the acquisition trail again, taking over a leading mechanical and electrical (M&E) and sustainability firm.
Hydrock, which has its headquarters at Almondsbury and a further 17 offices across the UK, recently worked with Kelly Taylor & Associates (KTA) on the world's first Net Zero Carbon for Construction-verified building.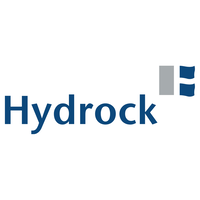 Now Plymouth-based KTA has become Hydrock's latest acquisition as part of its targeted expansion strategy, which aims at enhancing the company's existing capabilities to meet its ambitious growth plans. The move takes Hydrock's total staff to 550.
Hydrock, which is regularly listed in the Sunday Times 100 Best Companies to Work For, has a history of successful acquisitions, with MRB Consulting Engineers joining it in October 2019.
Its recent high-profile projects have included the multi award-winning inland surfing lake The Wave near Bristol and the new home for English National Ballet in London.
Hydrock said the KTA acquisition complemented its well-established multi-disciplinary service offering, which includes a strong M&E and energy and sustainability capability, as well as its existing presence in the logistics sector.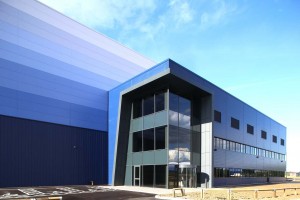 Hydrock and KTA have collaborated on a number of projects, including the recent completion of the 314,123 sq ft logistics development Magnitude 314 in Milton Keynes for GLP, the investor and developer of logistics warehouses and distribution parks.
Hydrock delivered the civil, structural and ground engineering design while KTA provided M&E design on what was the world's first building verified as Net Zero Carbon for Construction, pictured,
Hydrock CEO Dr Brian McConnell, pictured, said: "This is a fantastic addition to the Hydrock family. We've been talking to the Kelly Taylor team for a couple of years, and we obviously know their design team very well from the projects we've worked on together.
"Both domestically and internationally, the logistics sector has never been more important, particularly at a time when Covid has changed the way we shop. There is the rapid emergence of last-mile logistics and the opportunities to repurpose existing property assets.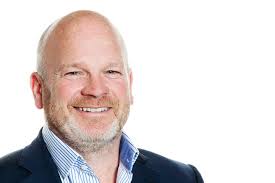 "At the mega hubs where power demand can be a constraint, especially with the advance of electric vehicles, there is the opportunity for power generation, storage and income generation.
"It's also become more important than ever to design for employee wellbeing and to meet the ESG requirements of the funders.
"With KTA's credentials in systems design and sustainability, coupled with our own experience in earthworks, civil and structural design, and energy and storage, I have no doubt we will be able to rise to the challenges ahead and provide real innovation for our clients."
KTA has delivered more than 10m sq m of distribution facilities worldwide and has experience designing for all types of internal environment and a wide range of products, from frozen food to chemicals.
KTA CEO John Griffiths said: "We are excited to join Hydrock and having got to know both the senior leadership team and the delivery teams in the logistics sector, this is the perfect fit for us.
"It was the wish of our late chairman and CEO Ray Arnold, who sadly passed away last November, to be acquired by Hydrock, and I'm pleased that we've achieved this in his memory."