A Bristol city centre hotel has become part of a global network of venues capable of accommodating new ways of meeting brought in by the pandemic.
The Doubletree by Hilton Bristol City Centre, pictured, which is managed by Focus Hotels, is now part of Hilton's EventReady Hybrid Solutions, which directs event planners to hotels that are hybrid-friendly for small events while also providing them with planning resources and flexible customer offers.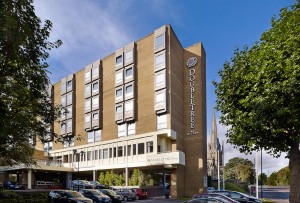 The global spread of Covid-19 prompted a rapid rise in the use of video conferencing platforms and technology, both for business and personal purposes, as lockdown and social-distancing restrictions meant traditional gatherings were forbidden.
As a 'hybrid ready' hotel, the Hilton Bristol City Centre will spotlight the baseline requirements customers can expect when hosting an event.
It has undergone a thorough evaluation by Hilton to ensure it has sufficient IT bandwidth and infrastructure to allow for seamless communication and connectivity.
There is also the added reassurance of Hilton's acclaimed CleanStay and EventReady initiatives for those who attend its hotels in person, which ensure event experiences are clean, safe and socially-responsible.
As the country prepares for lockdown measures to slowly ease, following the announcement of the Government's 'roadmap to recovery' earlier this month, Hilton says hybrid events and meetings will be critical in the short-term.
Organisers will want to know that their events can take place safely and that there is the right technology on hand to ensure they can take place without disruption.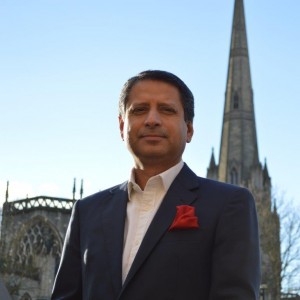 DoubleTree by Hilton Bristol City Centre general manager Imran Ali, pictured, said: "With the rapidly-changing restrictions on travel and mixing indoors, it is important that the hotel leverages on technology to our advantage.
"The UK is quite ahead of many other nations in the vaccination programme, and I am very certain that the Hybrid meetings will be a safe option for having an organised event, with both physical and digital interactions.
"Being designated 'hybrid friendly' by Hilton means that we look forward to providing both the physical and digital audience with an identical experience of high-quality communication."
Hilton says each event experience will be delivered by dedicated team members who have had access to comprehensive training resources.
Martin Rinck, executive vice president and chief brand officer, Hilton, said: "Hilton has remained a leader in the meetings and events industry for more than 100 years by listening intently and innovating quickly to changing customer needs.
"Hilton EventReady Hybrid Solutions were born out of our continued commitment to excellence – from accessing the capabilities of our global portfolio to rolling out a suite of extensive event planner resources and introducing team member training to ensure we can deliver the optimum overall event experience." 
* DoubleTree by Hilton Bristol City Centre was recently named as a winner in the 2021 Traveller Review Awards, which recognise "exceptional hospitality".
The award winners were determined through reviews submitted to Booking.com by satisfied customers.
DoubleTree by Hilton Bristol City Centre received an average review score of 8.3 from customers on Booking.com between August 2018 and the end of November last year.