Further evidence of recovery among small and medium-sized West manufacturers emerged today with figures showing 'significant' growth over the past six months and plans for increased investment this year.
The results, from the latest Manufacturing Advisory Service (MAS) Barometer survey, show 64% of firms increased sales in the second half of last year. At the same time 78% are predicting sales growth over the next half year.
Both these figures are the highest since the fourth quarter of 2010-11.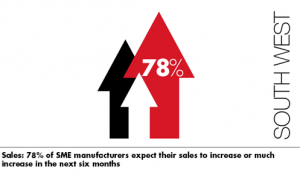 Six in ten companies say they are receiving more inquiries and 57% plan to take on more staff.
MAS area director Simon Howes said: "The findings mirror the sentiments reported by the CBI's latest SME Trends Survey and the most recent Markit/CIPS UK Manufacturing PMI, both of which point to an upward turn in growth and increased investment intentions among the UK manufacturing community.
"The significant rise in optimism for sales growth could be viewed as another indication that the economy is beginning to recover, with confidence returning.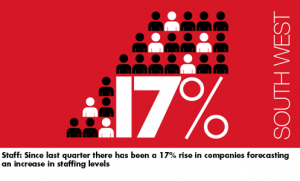 "The 17% increase in plans for recruitment since the last quarter is significant given that results from the Barometer survey conducted this time last year showed an emphasis on training existing staff over recruiting. This new uplift in recruitment is a strong sign of confidence and of a willingness to invest in capacity."