Bristol-based Create Health has recruited Carrie Fick as its new marketing manager in a move that sees her return to the healthcare marketing agency after a five-year gap.
Carrie, pictured, is the latest in a series of appointments at the fast-growing agency, which works on global and national campaigns for major healthcare brands such as Thermo Fisher Scientific, ConvaTec, BD and HOYA.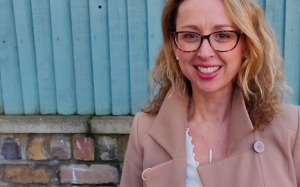 Carrie brings with her 12 years' experience in agency and client-side, having worked for brand leaders Nokia and Samsung and, more recently, for branding and advertising agencies in Bristol.
While with Nokia she handled European partnerships and branded events, including for the Olympics, Nokia Snowboard and Nokia Trends Lab. Among the brands she looked at the agencies was Proctor & Gamble's Oral-B.
When Carrie last worked for Create Health she launched a major brand campaign for one of its flagship clients.
"The campaign culminated at a European expo where we had a contortionist and two silk artists hanging from the rafters, Cirque de Soleil-style, to communicate the product experience," she said.
"Not an everyday occurrence at a healthcare expo, I can grant you that, and it got them noticed.
"And that's what I love about it. The opportunity to reimagine and experience healthcare in a way that grabs your attention so you can see it in a unique and meaningful way and make an impact on people's health and wellbeing.
"It's exciting and I'm thrilled to be back working with them, joining at a time when healthcare has never been more important, topical or relevant."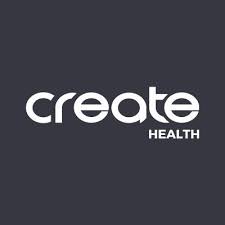 Carrie's appointment follows five new hires last year, marking a period of steady growth since the business changed ownership in a management buy-out (MBO) last March.
"I'm really looking forward to shining a light on what the agency does, creating quality conversations around creativity and the benefits of emotional engagement," Carrie added.
"I've quietly watched Create Health evolve from a boutique agency moving to the city and now working with European and global clients.
"The quality of their work and creativity is inspiring – from Vagisil's ProHydrate to The Anna Freud Centre, which empowers adolescents to take control of their mental health."
Last November Create Health joined Thenetworkone, the world's largest independent advertising and marketing agency network.
Thenetworkone provides independent agency owners and senior directors with the opportunity to network, share and learn through workshops, global conferences and specialist publications.
The MBO resulted in ownership of Create Health passing from Bristol-born entrepreneur Darren Clare – who founded it 11 years ago – to Ed and creative director Phil Blackmore.
Ed said: "We are so glad to be kicking off 2021 by welcoming Carrie. She is an extremely talented individual with an analytical mind and a deep understanding of business.
"We are very much looking forward to working with her again, especially as we head into an exciting year for the agency."