Two trainee accountants are leading the next generation of qualified professionals in the Bristol office of accountancy firm Haines Watts after deciding against the option of university.
Sophia Wallace and Robbie Wallis are the latest Haines Watts Bristol trainees to gain accountancy qualifications without incurring significant student debts caused by three years at university. 
Sophia joined Haines Watts at the age of 18 in 2017 after leaving St Brendan's College. She has spent four years achieving her Level 7 apprenticeship in a mixture of college-based and online learning with Kaplan Financial.
Robbie began working at Haines Watts at the beginning of last year and became fully qualified in December, having passed all exams necessary to become a member of the Association of Accounting Technicians (AAT) and the Institute of Chartered Accountants in England and Wales (ICAEW).
The pair are just two of the nine trainees taken on by the firm in the past three years.
Sophia, 22, said: "I definitely think I've made the right decisions. I've missed some of the social aspect of university but it's not a massive loss. And I'd advise anyone who's in the position I was in four years ago to think of the future benefits of whichever option.
"In a few years, 10 years out from leaving college, I expect to be in a managerial role, free of debt, looking after clients. That's going to be a great place to be."
Robbie, 23, self-funded a bookkeeping course while working part-time as a lifeguard and studying for his A-levels.
His first job was with a small family firm in Bridgwater, during which time he started residential studies at Reed Business School in the Cotswolds.  
He said: "We were all pushed towards the university route at school but I knew for definite that I didn't want to take that option. I remember my grandparents being stunned when I told them. But it all makes sense to them now.
"I've always worked, I've liked earning my own money and spending my own money. The whole debt thing has always seemed really unattractive to me.
"The route I've chosen hasn't been an easy one. It's been hard graft for five years and the accountancy exams are extremely tough. Having that continuous pressure – rather than a few months at the end of a degree – was pretty intense.
"But I think if you're dedicated and ready to put socialising on the back burner, going straight into work is an option which will pay dividends later."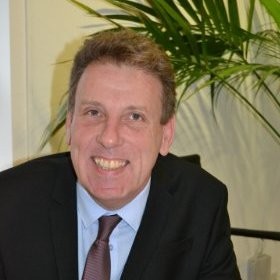 Robbie admitted he had setbacks along the way but had a goal to aim for and his determination and resilience got him through.
"I've worked so hard to get to this point, that now I'm going to recharge the batteries, enjoy what I've achieved and work out what I want to do next," he said.
Haines Watts Bristol managing director Matthew Bracher, pictured, said there were many benefits to taking on young accountants who had decided to pursue careers rather than go to university.
"Firstly, anyone who takes on a career at the age of 18 and recognises the long-term advantages of avoiding significant debt is demonstrating a maturity and shrewdness which reflects well on their personality," he said.
"Those are the type of people we are looking to offer opportunities to, as they see the world in a pragmatic way.
"In addition, we are interested in being able to train young talent in the values and practices we expect at Haines Watts – it is rewarding to see them develop into people who can really advise and help other people. Having a degree doesn't always give those personal skills that we look for.
"We have an established trainee programme here, as well as manager and partner level development programmes, which works well for us as a business and is a key part of facilitating growth in the SME market, as well as supporting our longer term ambitions.
"Robbie and Sophia, as well as the other trainees we have taken on during the past year or so, have settled in brilliantly and we look forward to seeing their continued progress." 
Pictured below: Haines Watts trainees Sophia Wallace and Robbie Wallis. Photo by Barbara Evripidou First Avenue Photography