The multi-billion pound funding gap in the £16bn Hinkley C nuclear power plant project could be filled by investment from Gulf state governments, according to media reports.
A consortium led by French energy giant EDF was given the go-ahead on Monday to build two reactors at Hinkley Point in Somerset.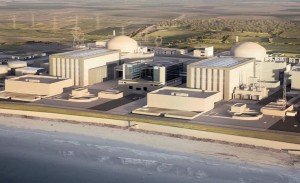 EDF's long-time Chinese partners China General Nuclear Corporation and China National Nuclear Corporation (CNNC) will take a combined 30% to 40% stake in the consortium, with French state-owned nuclear group Areva 10%.
In the running for the remaining 15% stake are sovereign wealth fund of Kuwait or Qatar's SWF, according to French business newspaper Les Echos.
In 2010 the Kuwait Investment Authority paid 600m euros (£511million) for a 4.8% stake in Areva.
EDF has said discussions are taking place with a shortlist of interested parties.