Experts from the Bristol office of waste management firm Grundon have renewed their ties with a major music and food festival on the city's doorstep as its steps up its drive for optimum sustainability.
Planning for this year's Valley Fest is now getting in full swing, with Grundon appointed to manage the waste streams over the course of the festival weekend.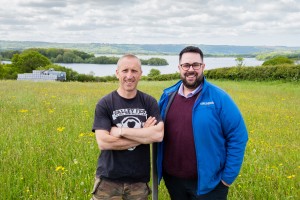 With 12,000 people expected at the festival site in Chew Magna between 3 and 6 August, organisers are on a major effort to minimise its environmental impact and increase recycling levels.
It will be the second time Grundon has worked with Valley Fest – last year's sell-out crowds meant the firm had to bring in additional equipment at short notice.
Features this year will include banks of recycling bins in public areas to encourage festival-goers to separate their food waste.
Organisers are also urging the festival's food suppliers to provide compostable containers made from bagasse – a fibrous cane pulp that is a by-product of the sugar making process and can be recycled alongside food waste.
Grundon's award-winning events waste management experts provide services to around 100 festivals and sporting or cultural events around the UK each year, ranging from the Formula 1 British Grand Prix and Henley Royal Regatta to many smaller festivals, Christmas fairs, village fetes and county shows.
Grundon Bristol regional sales manager Daniel Peacey, pictured, above right, with Valley Fest founder Luke Hasell, said: "We are pleased to be working with Valley Fest again after our successful first year supporting the event.
"Festivals are high-pressured environments needing experience and flexibility, operations at unconventional hours and sometimes a willingness to go the extra mile.
"The events industry operates on often very tight financial margins, so it's important to get the solution right with a balance between the opposing risks of spending too much, or too little.
"Our depot in Bristol is perfectly placed to provide a personalised service to the many festivals we enjoy in the South West, as well as the ability to deploy additional resources at short notice."
Valley Fest has run every year since its launch in 2014, except for 2020, on an organic farm alongside Chew Valley Lake owned by festival founder Luke Hasell.
Family friendly and specialising in local food and drink, it also showcases some of the UK's best music.
It has a strong focus on sustainability and is part of the A Greener Future campaign dedicated to improving the carbon footprint of live events.
Valley Fest festival manager Harad Smith said: "We were more than satisfied with the services Grundon provided us with last year and we are happy to be working with them again to help provide the best solution for our event, our festival goers and our food and drink suppliers.
"Part of our focus regarding sustainability is a drive to source as locally as possible. We all know that the South West prides itself on its food and drink but there are many elements in running a festival, from water and fuel usage, considerations around waste water, as well as the transport and travel distance for suppliers, our audience and our artists.
"So there's a huge benefit for us in using local suppliers, not only because of the added sustainability but also thanks to the sharing of local knowledge and contacts."
He said after recovering from the challenges of the pandemic, the festival industry around Bristol was really thriving, with dozens of events planned within an hour's drive of the city this summer.
"What people may not realise is the work which goes into these events before and after the festival, as well as during it," he added.
"As such, we're delighted to have found a local partner who can support our waste management requirements."
Founded in 1929, Grundon became the first major waste industry firm to adopt CarbonNeutral certification across its vehicle fleet in 2014, offsetting its carbon emissions by supporting a wide range of rural community projects across East Africa and beyond.
Since 2000, it has reduced its carbon emissions by 78.68% through measures including an ongoing energy self-sufficiency programme and investment in state-of-the-art technology.