Mr B & Friends, the Bristol branding agency, has completed a major digital brand transformation project for experiential learning business Active Learning Group (ALG) and a number of its businesses.
ALG, which stages activities and courses ranging from residential English language for overseas students, to bushcraft experiences and summer holiday camps, is targeting growth for its brands.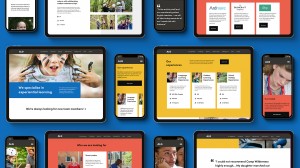 Demand for Oxfordshire-based ALG's educational and experiential courses for children and young people aged between seven and 19 has increased following recent Covid-related school closures and lockdowns.
With more growth on the cards across its portfolio of brands including Ardmore Language Schools, The Bushcraft Company and Supercamps, ALG was looking to consolidate its disparate digital identities, strengthen its overall brand and provide a platform for expansion.
The contract was awarded to Mr B & Friends and workshopped, managed and executed remotely in an agency-client collaboration.
Mr B & Friends conducted an audit of ALG's existing digital estate and provided a strategy to consolidate use of tech stacks, user experience (UX) and design systems enabling easy adoption of new brands entering the group and efficient internal management.
All the new websites are delivered through one universal content management system enabling straightforward adoption for the rest of the portfolio.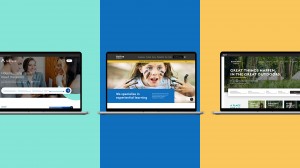 Mr B & Friends senior account manager Andy Kaye said: "Over a six-month programme of work, we have consolidated the entire tech and UX strategy for the group. We have also sharpened up positioning and branding for Ardmore, Bushcraft and the parent brand Active Learning Group, and delivered a content strategy that creates efficiencies across the business."
Mr B & Friends CEO Simon Barbato added: "It's an exciting time for ALG with the great range of experiential learning opportunities they offer, following such a disruptive year for school children.
"We're delighted that we've been able to help ALG consolidate their digital portfolio to position the business for further growth."
Active Learning Group programme lead Mark Bush said it was important that each of the brands had its own distinctiveness while being identifiable as part of the group.
"We're really pleased with the brand and the substantial improvements to our online presence and look forward to seeing the results of the work," he added.
Mr B & Friends has won a series of new local and national clients since moving to Bristol from Bath in 2017.
Among its high-profile work has been the redesign of Bristol City FC's crest, the rebranding of Bristol Rugby as Bristol Bears and a new brand identity and website for fast-growing regional broadband provider TrueSpeed.
Last month it was appointed as the primary brand and marketing agency for kitchen towel and toilet tissue firm Regina UK as it seeks to grow its share of the UK market.