Bristol is to receive £7m from the Government to support it as European Green Capital next year, including a global clean technology festival and a series of international summits on climate change.
The funding, announced by the Chief Secretary to the Treasury Danny Alexander on a visit to the city today, will boost Bristol's growing reputation as a centre for green technology and urban sustainability.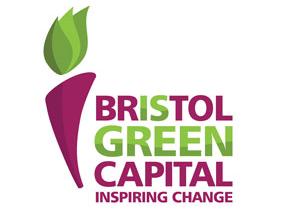 Some of the projects to be funded include:
The Bristol Prize, an annual award for the best new clean technology. This will help deliver solutions for cities to deal with and alleviate climate change.
A sustainable living programme in UK schools to educate up to 4.5m children about climate change and how cities can contribute to tackling this issue.
An international festival for Clean Technology Business, staged in Bristol, for a number of high-profile sectors which have the greatest scope for boosting growth.
The Grass Roots Catalyst Fund, to incubate and develop sustainable urban living initiatives which can be scaled up and applied to cities across the world.
A series of international high profile summits on climate change. Attendees will include the Prime Minister, other leading politicians and top-level global climate change stakeholders.
Expand a volunteer programme to SMEs and frontline businesses to help Bristol prepare and deal with the influx of visitors during its tenure as the European Green Capital in 2015.
Match funding is expected to come from the private sector.
A report, commissioned by Bristol City Council, suggested around £215m will be added to the city's economy as a result of it being the Green Capital through inward investment, additional business turnover, higher exports and tourism.
The year will also be an opportunity to explore new ideas on environmental sustainability and to set the agenda in the run up to the UN Climate Change discussions in Paris in 2015.
Mr Alexander said the extra funding would enable Bristol to fulfil its full potential.
"It will also help build a stronger economy by boosting growth across key hi-tech sectors and generate millions of pounds of new green investment."
The funding was welcomed by Mayor of Bristol George Ferguson, who said he had reguested financial help from the Prime Minister as the city's role as Green Capital would benefit the country as a whole in terms of our economic performance.
Bristol is the first UK city to be awarded the prestigious European Green Capital title. The award was made by the European Commission to reflect Bristol's success in creating a green and environmentally friendly city.