A Bristol-headquartered manufacturer of natural refrigerant CO2 heat pumps – a key weapon in decarbonising buildings – has gained investment from a major international group as it looks to grow its market share.
Clade Engineering Systems, which makes natural refrigerant CO2 heating and refrigeration products, has struck the partnership with Groupe Atlantic's UK, Republic of Ireland & North America Divisions in a deal secured by energy specialists at regional accountancy firm PKF Francis Clark.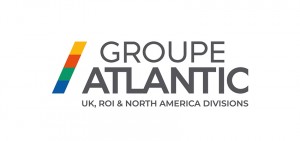 Launched in 1985 as a refrigeration services company, Clade Engineering Systems has since expanded into manufacturing refrigerant appliances and CO2 heat pump technologies.
As well as its head office on the Bristol And Bath Science Park, it also has a technology hub in Leeds, where it manufactures its products.
The firm is a specialist in helping customers in the retail, commercial, industrial and public sectors reduce carbon emissions through its range of energy-efficient heat pumps, which can generate from 50kW to 1MW.
Groupe Atlantic, which was founded in France in 1968, is a market-leading designer and manufacturer of heating systems, boilers, water heats, ventilation and air conditioning, heat pumps and more.
With a turnover of €3bn (£2.64bn), the group employs more than 12,000 people worldwide and has a portfolio of 25 brands, including Ideal Commercial Heating, Hamworthy, ACV and Keston. 
Clade's expertise in natural refrigerant technology and heat pumps substantially increases Groupe Atlantic's commercial offering.

Financial details of the investment have not been disclosed.
Clade managing director Dean Frost said: "We are excited to partner with Groupe Atlantic and benefit from the expansive support and knowledge that comes from partnering with a group that has a collective history of over 100 years of expertise in UK domestic and commercial heating.
"We look forward to the opportunities working together will bring and being able to offer our cutting-edge technologies to even more commercial customers." 
Shaun Edwards, CEO of Groupe Atlantic's UK, ROI & North America Divisions, added: "As part of our strategy and commitment to offer the most advanced technologies for all our customers, we are delighted to be investing in Clade.
"By strengthening our expertise and portfolio in CO2 heat pumps, Groupe Atlantic will be able to give its commercial customers even more choice when it comes to paving the way for a sustainable and greener future."
Paul Crocker, corporate finance partner in PKF Francis Clark's Bristol office, said: "Having worked with the Clade shareholders for over 12 months to secure investment to take the business to the next level, we're delighted to have brought this deal to fruition and look forward to seeing Clade accelerate the rollout of its low carbon technology in partnership with Groupe Atlantic."
Rob Gear, corporate finance director, added: "This is a significant deal which supports the UK's strategy for decarbonising heating solutions on the path to net zero.
"Clade enjoys a unique position in the UK market for the manufacture and delivery of commercial heat pumps using natural refrigerant CO2 heating solutions, which it is well placed to build on with the backing of Groupe Atlantic.
"Using our previous experience of making transactions happen in the heat pumps sector, we were pleased to support Clade on their journey to this transformational partnership."
The PKF Francis Clark team also included Adam Kefford, Martin Brown, Kate Culley and George Harold.
Clade finance director Michael Hodgson said: "We chose PKF Francis Clark to be our corporate finance advisor because of their experience in the renewable energy sector, in particular heat pumps.
"The team's support and guidance of the management and shareholders of Clade has been excellent throughout the investment process, vindicating that original decision."