AECOM, the international technical and support services consultancy, has appointed Dr Gordon Mudge as global director of its impact assessment and permitting (IAP) practice based in its Bristol office.
Dr Mudge, pictured, brings more than 25 years of extensive international experience to the role, having worked in more than 30 countries throughout Europe, Africa, the Middle East, the Commonwealth of Independent States, Russia and Southeast Asia.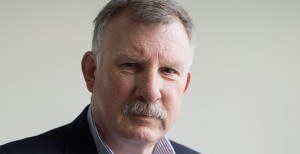 Formerly with URS Corporation as director of environmental and social impact, Dr Mudge was project director on the South Stream Offshore Pipeline Impact Assessment project that ran from Russia under the Black Sea to Bulgaria. He was also a Chevron regional account and prior to joining URS, he worked at AMEC, RPS Group, and Jacobs Engineering.
Dr Mudge has extensive IAP experience in the oil and gas sector, the electric power sector and in transportation, including ports and harbor development/redevelopment projects. He also brings experience with several international lending agencies such as the European Bank for Reconstruction and Development, the World Bank, and others. This experience includes working knowledge of the IFC Environmental and Social Standards, World Bank Environmental, Health and Safety Guidelines, and the Equator Principles.
In his new role he reports to Dale Sands, global practice leader and managing director, environment, Europe, Middle East and Africa.
Dale Sands said: "Gordon brings a truly international perspective to our impact assessment and permitting team, where AECOM is a leading global supplier. Whilst he has an overall global remit within the business, his initial focus will be on the oil and gas and mining industries in Europe, Middle East and Africa."
Dr Mudge earned his Ph.D from the London School of Economics & Political Science specialising in hazard assessment. He has several professional qualifications, including a fellow of the Chartered Institute of Water & Environmental Management (FCIWEM), Chartered Water and Environmental Manager (C.WEM), Chartered Scientist (CSci) and Chartered Environmentalist (CEnv).
AECOM provides professional technical and management support services to sectors such as transportation, facilities, environmental, energy, water and government. AECOM's Bristol office in Portwall Lane has worked with Bristol City Council to develop the business case for the arena in the Temple Quarter Enterprise Zone.