Bristol-based retail support services firm eXPD8 is set to transform the retail field marketing sector with the launch of a new shared service.
The company, which was launched in 2003 and has grown to a turnover of more than £20m, is offering the service to clients so they can effectively 'buy as they go' for checks on their in-store marketing promotions, stock availability and promotional set up.
The new service, which will form the cornerstone of eXPD8's growth this year, also includes a range of other retail support activities such as product ordering and stock taking.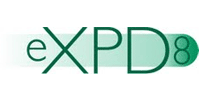 The shared service has been made possible by eXPD8's major investment in its field support team and technology to enable fast and efficient in-store reporting nationwide.
Director and founder Mark Thurgood said: "When we launched our business we soon recognised the opportunity for a shared user service which would bring significant economies of scale and cost benefits for both retailers and brand owners.
"Since then we have focussed on developing the infrastructure of the business to make it possible. Now we have 2,500 retail field marketing personnel across the UK, more than any other provider in this marketplace, and all are equipped with specially adapted tablets for in store product support, analysis and reporting.
"We are leveraging the scale of our operation to conduct multiple jobs for multiple clients in the same store, which means sharing the time we are on site.
"The retail field marketing sector, in which we operate, is worth some £500m in the UK alone and we believe our new service is a game changer which will enable us to win additional market share and support our growth ambitions."
"Above all our new shared service provides a win-win solution – the more users of the service in any one store, the more cost efficiencies it will provide for everyone, whilst at the same time maximising product sales through accurate and correctly positioned in store promotions and excellent levels of on-shelf product availability."
eXPD8, which has acquired three businesses in the past year to develop its retail support services portfolio, is projecting growth of £6m (45%) in 2014/15.
It was founded by Mark Thurgood and Pete Bailey, both former directors at Bristol-based supermarket chain Somerfield. Pete was also previously the finance director of Lidl.