A team of Bristol professional advisors has secured a £40m investment for Yate-based Western Global, the leading provider of industrial liquid storage tanks.
Founded as a family business, Western Global has expanded across Europe and North America in recent years.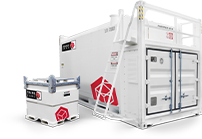 Its premium fuel and lubricants storage and handling products lead the market in terms of safety, innovation, efficiency and environmental impact.
The investment by MML means the company can continue its strong growth trajectory as the leading platform in the liquid storage and dispensation market, particularly into the US.
At the same time, it will continue to expand its product range and technical capabilities to meet market needs.
Western Global was advised by the Bristol offices of global accountancy groups Deloitte (Martyn Gregory and Richard Williams) and PwC (Tom Ayerst, Andy Beckley and Matt Woolgar), the Bristol office of international law firm Osborne Clarke (Alisdair Livingstone, James Taylor and Ashley Morris), and London consulting firm LEK (Tom Diplock).
The transaction was supported by HSBC (Rhys Jones, Jodie Edwards and Tom Green).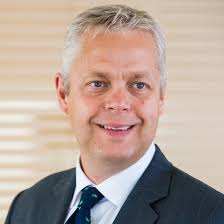 Western Global CEO Clem Connor said: "Over the course of the last eighteen months, we have built a close relationship with the MML team who particularly impressed us with their flexibility and collaborative approach.
"We are confident that they are the right partner and look forward to working with them to deliver our ambitious expansion plans."
MML co-CEO Ian Wallis added: "Western Global is exceptionally well placed to continue its growth and cement its position as the global market leader. MML has a unique track record of investing in innovative, fast growing businesses that want our style of partnership capital to support international growth. We look forward to partnering with Clem and his team as they continue on their impressive journey."
Deloitte Bristol senior partner Martyn Gregory, pictured above, said: "We were delighted to be appointed as lead advisers by such an experienced management team in Clem, Rob, Rich Adams and Richard Jones and it was a pleasure to work together to achieve a fantastic result for Western Global. 
"Management has delivered strong year on year growth in recent years, particularly in the US, and the Deloitte team are excited to see the continued growth of the business with MML."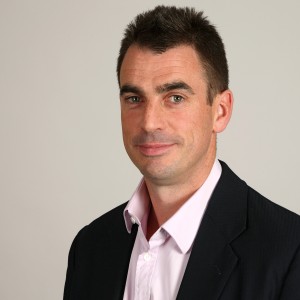 The Osborne Clarke team was led by Bristol-based partner Alisdair Livingstone, pictured right, with support from associate director James Taylor, senior associate Ashley Morris and associate Andrew Massey in the corporate team.
Additional support was provided by associate James Hamon (tax), associate director Nick Haywood and associate Alex Farrell-Thomas (employment) and senior associate Jon Round (commercial). 
MML was advised by Lincoln International and Pinsent Masons.