After a struggle of nearly 25 years, the dream of a science park for Bristol and Bath finally became a reality when SPark opened for business three months ago. Here CEO Bonnie Dean gives ANNE GORRINGE a guided tour and talks about the challenges and plans for the £300m site.
INNOVATION may be the key to SPark, Bristol & Bath's new science park, but, as CEO Bonnie Dean explains, art is also an essential part of the mix, helping to provide a creative and inspiring environment.
Slashes of bright colours – and inspirational phrases – curve across walls while specially-commissioned exquisite glass artwork depicting viruses from smallpox to HIV are on display.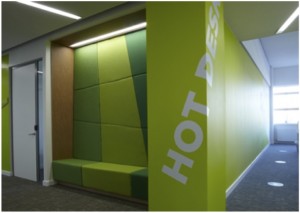 Bright, flashes of colour, seating areas and artistic lighting help turn corridors into meeting places
Walking around the centrepiece building at the heart of the park, there are quirky, creative touches everywhere. Even some of the dividing walls in the public area of the Forum (pictured) have been created using growing plants.
Not only do these 6ft high 'living walls' look attractive, they absorb sound, give privacy and, quite literally help to breathe life into the building.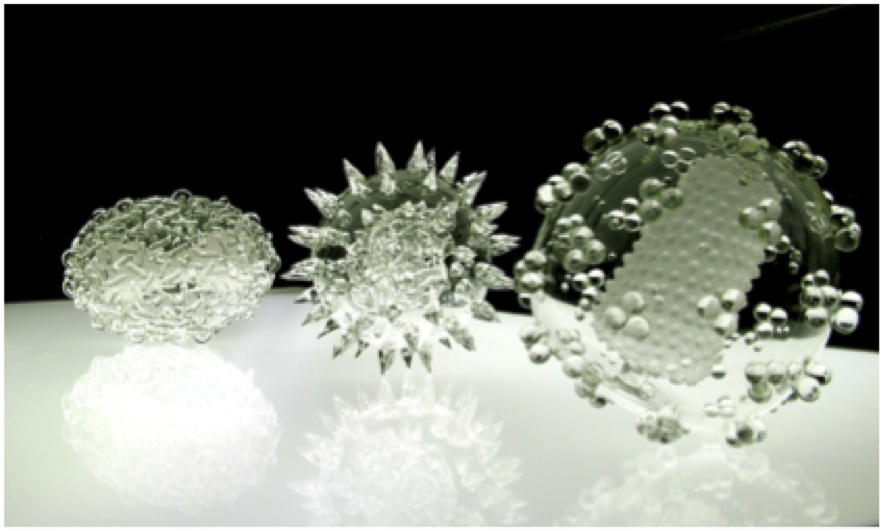 Sculptures created by Bristol-based artist Luke Jerram represent three different viruses – Smallpox, HIV and an Untitled Future Mutation.
"We have everything businesses, academics and entrepreneurs need to confidently push beyond the perceived limits of their own potential, to achieve new and higher levels of success," says Bonnie Dean as we make our way around the impressive Forum.
Flexibility is the key. The science park has the capacity to cope with companies, whatever their size, or speciality – from an individual needing a 'hot desk' in a fully-equipped office in the Innovation Centre to a business wanting to bag a 'space' to fit out themselves in the adjoining 'grow-on' centre.
Those who've already moved into the Bristol & Bath Science Park, at Emersons Green, near Bristol, include a biotech company developing treatments for autoimmune diseases and a scientific consultancy.
The site is also home to the University of Bristol's world-class National Composites Centre which moved into its showpiece building near the Forum in July.
"These first occupiers characterise the diverse and rich mix of companies and organisations that we intend to attract to the science park," says Bonnie, who believes in the advantages of mixing art and science – and the link to creativity.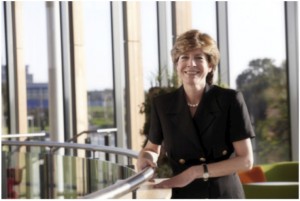 Chief executive Bonnie Dean
"We want a mix of people in science and research – and we're also interested in the creative sector."
One of the biggest challenges faced by SPark since opening its doors in September has been coping with reality in a recession.
It's meant, says Bonnie, that plans had to be adapted to deal with the changing times.
"Pre-recession the plan was to build a new building on a speculative basis every few years. Now, we will only build when we have agreements for letting – so the timeline of growth will be different."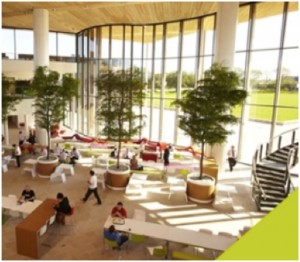 Inside the Forum building, the cafe and surrounding areas provide an ideal place for business people, academia and entrepreneurs to eat, meet, network and collaborate. Adjoining rooms offer hot desks and conference rooms.
However, the innovative design of the infrastructure – with power and water supplies already in place underground, ready to link in to new builds – means additional buildings can be custom-made and put up quickly.
She's confident that the park is in a good position to particularly attract research sector companies. "If you are in the research sector you can't afford to stop researching because you lose your competitive edge," she says.
Science, of course, moves fast and the science park reflects this, nowhere more clearly than in the core values of energy efficiency and sustainability.
When planning for phase one was underway, a wind turbine to provide power was included near the Forum .
But Bonnie explains: "Three years later, by the time the buildings were ready and it was due to be Installed the development of solar power panels had moved on so much in terms of efficiency that it made more sense to dispense with the wind turbine and opt for panels." adding that these currently provide around 8% of power needed.
Bonnie, who lives in Bath and has a first-class degree in International Relations from her native America, developed a love, and a true appreciation of design, in her work as an engineer.
At one point she worked for a firm where it was standard to have to strip down an engine and put it back together once a month – something, she says, that provided "a great discipline".
Another passion is renewable resources and ecosystems. She has worked hand in hand with local authorities to help improve and rejuvenate cycle paths to, and around, the park.
Bonnie's colleague Richard Pitkin, Innovation Centre director, cycles to work and Bonnie too believes in practising what she preaches.
"When I worked in Bristol city centre it was easy to walk and get the train to work from Bath but, since the science park opened I've had to buy a car – though it is a Toyota hybrid Prius," the most efficient car she could find, she stresses.
Additionally, there are three electric cars available for hire for anyone able to cycle or walk to work but who may need to travel to meetings.
An inspiring environment is central to the ethos so, when building began, a key element was to retain all established hedges and trees on the site.
Local residents and workers are also encouraged to come into the park and use facilities, from the cafe to meeting rooms.
Meeting areas inside the Forum.
"We have great neighbours too," says Bonnie. "Within six miles are a number of world-class research based companies, making for a strong, rooted business community.
"The area is recognised for world-class scientific research, innovation and development," she points out, adding that it also has the highest concentration of PhD graduates in the UK.
Interestingly, Bristol was also the only one of the five Government-designated Science Cities in the UK that didn't have a science park – until now.
Easy to hire office space
And it means that hosting events, such as Venturefest, which attracted more than 620 people from Bristol and beyond last month, are now possible.
This was the first time the region has been selected to host this key annual event which matches innovators and investors and has previously been held in Oxford and York.
SPark, a joint project between the South West Regional Development Agency, three Bristol and Bath universities and developer Quantum, is designed to inspire – even down to the road names on site.
Bristol-based theoretical physicist Paul Dirac, scientist Dorothy Hodgkin and science lecturer Richard Feynman have been honoured in this way, as has Edward Jenner, who pioneered the smallpox vaccination.
Bonnie says: "The West Country is home to some major scientific breakthroughs that changed the course of humanity, such as the invention of the vaccine and insulin.
"By naming the roads after these scientists, we want to show that this area has a long history of scientific research and is an ideal location for a new community of scientists who are developing new ideas that could shape the next generation and beyond."
SPark key points
Virtual offices and hot-desk locations are available on site from £85 a month.
The Innovation Centre, which is for small companies of up to 15 employee
The Grow-On building, for bigger companies of up to around 40 employees, will provide another 25,000 sq ft of space for developing businesses..
To find out more, see www.bbsp.co.uk